Best car leasing deals 2023
If you're looking for a cheaper way to get behind the wheel of a new car, then leasing could be for you – here are some great leasing deals available right now
Looking to lease your next new car? Then you've come to the right place. From hatchbacks to executive saloons, we've scoured the market to find some of the best leasing deals available from leading brokers, meaning there could be a car suitable for you and your budget.
Car leasing, or Personal Contract Hire (PCH), is a popular finance option for those wanting a brand new car at an affordable monthly price. Car leasing deals are ideal if you don't have the finances to buy a car outright, or if you simply aren't interested in owning the car at the end of the finance agreement.
Leasing deals work like a car rental and because there's no lump sum to pay at the end of the agreement and you never actually own the car, but this means the monthly payments will usually be lower than with Personal Contract Purchase (PCP) or Hire Purchase (HP) car finance deals.
The best car leasing deals
There are many suppliers to choose from when looking to lease a car, many of whom offer competitive deals on the latest models, so we've rounded up some of the best car leasing deals available right now sorted by market sector…
Small cars
Family cars
Family SUVs
Executive and performance cars
Small cars
Hyundai i10 - £176.39 per month
The Hyundai i10 is the smallest car in the brand's lineup, but it boasts plenty of big-car qualities: it's refined on the road, surprisingly roomy inside and well put together. In fact, this city car is even reasonably well suited to long-distance motorway journeys. 
The Advanced trim comes with 15-inch alloy wheels, cruise control, smart device integration and Apple CarPlay and Android Auto as standard. While the automatic is a little slower than an i10 with a manual transmission, it shouldn't be too noticeable around town, but the engine will have to be worked a little harder at higher speeds. The little city car from Hyundai impressed us so much that it was named City Car of the Year 2023 at our New Car Awards.
See the latest Hyundai i10 deals at Leasing.com
Nissan Juke - £206.85 per month
Model: Nissan Juke 1.0 DiG-T 114 N-Connecta
Deposit: £1,861.65
Annual Mileage: 5,000
Term: 36 months
Engine: 1.0-litre 3cyl petrol
Seats: 5
Economy: 49 mpg
Boot space: 422 litres
The quirky Nissan Juke was a trendsetter for the supermini-based small SUV and crossover sector when it originally launched in 2010, and while the second-generation car now has to face much fiercer competition, it's still very much worth considering.
The Juke shares its platform with the Renault Clio and Renault Captur, but Nissan's engineers have tweaked it slightly so it is stiffer on the road. As a result, the Juke handles well for a car of its size. Inside, equipment is pretty generous across the range, with a DAB radio, cruise control and traffic sign recognition all included, and the N-Connecta trim level also receives keyless go and climate control.
Partnership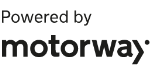 Need to sell your car?
Find your best offer from over 5,000+ dealers. It's that easy.
See the latest Nissan Juke deals at Leasing.com
Vauxhall Corsa - £179.99 per month
Model: Vauxhall Corsa 1.2 Turbo GS
Deposit: £1,913.91
Annual Mileage: 5,000
Term: 24 months
Engine: 1.2 litre 3cyl petrol
Seats: 5
Economy: 50mpg
Boot space: 309 litres
With the demise of Ford Fiesta and fewer options available in the supermini class, the Vauxhall Corsa is one of the UK's best-selling superminis. It's not difficult to see why, either, as it offers strong value for money and decent levels of kit.
Thanks to its light weight and updated underpinnings that it shares with the Peugeot 208, the most recent Corsa offers a blend of comfort, enjoyment and driving pleasure. The Corsa has a reassuring amount of safety kit and tech, with lane keep assist and emergency braking, as well as Apple CarPlay and Android Auto as standard.
See the latest Vauxhall Corsa deals at Leasing.com
Family cars
Dacia Jogger - £276.67 per month
Model: Dacia Jogger 1.0 TCe Essential
Deposit: £2,490.03
Annual mileage: 10,000
Term: 48 months
Engine: 1.0-litre 3cyl petrol
Seats: 7
Economy: 49.6mpg
Boot space: 213-1,807 litres
The Dacia Jogger may not be as visually alluring as a tall, chunky SUV, but the trade-off for this boxy shape is seven seats and up to 1,807 litres of cargo space. In fact, the Jogger is so family-friendly that it was named our Family Car of the Year in 2022 and 2023. 
As with any car from the Dacia line-up, functionality and affordability lead the way in the Jogger's design, so it's far from being the plushest family car on the market. Essentials such as air-conditioning, cruise control and parking sensors are all there, though, and the interior should prove sturdy enough to withstand even the rowdiest of young passengers.
See the latest Dacia Jogger deals at Selectcarleasing.co.uk
Skoda Octavia Estate - £288.85 per month
Model: Skoda Octavia Estate 1.5 TSI SE
Deposit: £2,599.65
Annual mileage: 8,000
Term: 48 months
Engine: 1.5-litre 4cyl petrol
Seats: 5
Economy: 51.4mpg
Boot space: 640 litres
Although the Toyota Corolla Touring Sports has brought an end to the Octavia's long-running Estate Car of the Year winning streak, the Skoda continues to do a stellar job of proving that the traditional estate is a top family car choice -  even if many drivers are continuing to flock towards SUVs.
As you'd probably expect, the Octavia offers strong levels of practicality and value for money, but it's also pleasant to drive and feels rather upmarket to sit in, too. Suspension tweaks have made the latest-generation model far more comfortable than its predecessor. All these qualities mean that the Skoda can take on almost anything from school runs to long-distance commutes with ease.
See the latest Octavia Estate deals at Selectcarleasing.com
MG4 - £315.85 per month
Model: MG4 125kW SE EV 51kWh
Deposit: £2,842.65
Annual mileage: 8,000
Term: 48 months
Powertrain: 51kW battery, 1x e-motor
Seats: 5
Range: 218 miles
Boot space: 363 litres
MG is currently on a roll with its low-cost electric cars, and after shaking up the SUV market with the ZS EV, the MG4 is now looking to steal customers away from the brand's more established hatchback rivals.
When it comes to price - whether buying or leasing - the MG4 undercuts several electric city cars, such as the Fiat 500 and Renault Zoe, even though it's a much larger car. While some materials may feel on the cheap side, there are few other noticeable compromises when compared to more expensive models, such as the Volkswagen ID.3. The MG4 can even achieve over 200 miles of battery range on the WLTP combined cycle, making it an ideal candidate if you are looking to switch to an electric car.
See the latest MG4 deals at Lease4Less.co.uk
Family SUVs
Cupra Formentor - £285.79 per month
Model: Cupra Formentor 1.5 TSI 150 V1
Deposit: £2,542.32
Annual mileage: 8,000
Term: 24 months
Engine: 1.5-litre 4cyl petrol
Seats: 5
Economy: 44.8mpg
Boot space: 450 litres
The Cupra Formentor offers a slightly unusual mix of hot hatch sportiness and mid-size SUV practicality. After years as a performance trim level for the SEAT Ibiza and SEAT Leon, Cupra is now a fully-fledged brand in its own right, and the Formentor was its first exclusive car.
Not only does this car look rather sporty, but it has decent performance to match - even the base 1.5-litre petrol engine offered here produces 148bhp. Although it's practical enough for a family of up to five people, the Formentor's responsive steering and agile chassis mean you can still have some fun when the road gets twisty. Standard kit is generous with Apple CarPlay and Android Auto, keyless entry and start, rain-sensing wipers and 18-inch alloy wheels.
See the latest Formentor deals at Leasing.com
Hyundai Tucson - £276.05 per month
Model: Hyundai Tucson 1.6 TGDi SE Connect 2WD
Deposit: £2,484.45
Annual mileage: 6,000
Term: 36 months
Engine: 1.6-litre 4cyl petrol
Seats: 5 seats
Economy: 43.5mpg
Boot space: 620 litres
As part of Hyundai's ambitions to move upmarket, the fourth-generation Tucson has taken a big step up in terms of quality and styling. Its bold looks could even fool some into thinking that it's a far more expensive car than it is. 
Inside, there's a huge amount of cabin space for five passengers along with a cavernous 620-litre boot. Most of the interior materials have a high-quality feel to them and are similar to those you'd find in an Audi. Standard equipment is generous, too, with the entry-level SE Connect trim including 17-inch alloy wheels, dual-zone climate control, cruise control, a rear-view camera, heated and folding door mirrors and the usual Bluetooth, smartphone connectivity and DAB audio. We're so impressed with Hyundai's efforts that we've named the Tucson our Mid-size SUV of the Year for three years running.
See the latest Hyundai Tucson deals at Leasing.com
Citroen C5 Aircross - £289.75 per month
Model: Citroen C5 Aircross 1.2 Puretech C-Series Edition
Deposit: £1,738.50
Annual mileage: 5,000
Term: 48 months
Engine: 1.2-litre 4cyl petrol
Seats: 5
Economy: 48.9mpg
Boot space: 720 litres
If you want an engaging and dynamic SUV, then the Citroen C5 Aircross isn't for you. But given most buyers probably aren't too bothered by how well their family car handles, Citroen's focus on comfort is probably more relevant. While the C5 Aircross doesn't glide as smoothly as some of the firm's historic models, it's still relaxing to drive.
The quirky styling may appeal to some buyers, too. Opt for the C-Series Edition trim and you'll get plenty of equipment, plus anodised bronze accents for the two-tone colour scheme. With economy of nearly 50mpg and a 720-litre boot if you slide the rear seats forward, it's both frugal and practical, too.
See the latest Citroen C5 Aircross deals at NationwideVehicleContracts.co.uk
Executive and performance cars
Audi A6 Saloon - £422.31 per month
Model: Audi A6 Saloon 40 TFSI Sport S Tronic
Deposit: £4,924.92
Annual mileage: 10,000
Term: 36 months
Engine: 2.0-litre 4cyl petrol
Seats: 5 seats
Economy: 39.8mpg
Boot space: 530 litres
The Audi A6 is a masterclass in the art of the executive saloon, offering sophisticated styling, refinement and comfort, while still being engaging to drive when the road gets twisty.
Featuring Audi's Virtual Cockpit and three infotainment screens, the technology on board makes connecting your phone easy, and the technology pack or comfort and sound package add even more features and refinement. With a 530-litre boot, the Audi matches its rival, the BMW 5 Series, and there are fine levels of leg- and headroom for rear passengers, too. If you do need extra space, the A6 is also available as an estate.
See the latest Audi A6 deals at Leasefetcher.co.uk
Tesla Model Y - £431.99 per month
Model: Tesla Model Y
Deposit: £3,887.91
Annual Mileage: 5,000
Term: 48 months
Powertrain: 85kWh battery, 1 e-motor
Seats: 5
Range: 283 miles
Boot space: 854 litres
The Model Y is proving a huge success for Tesla, not just in its home US market but in Europe, too, where it's one of the continent's best-selling cars. And given it combines all the usual Tesla strengths - such as high performance, a long range, and access to an as-yet-unmatched charging network - with popular SUV styling, its success is no real surprise.
The best deals tend to apply to the entry-level model, but you won't go wanting as this'll have more than enough performance for most people. The 85kWh battery pack isn't exactly tiny, either, with a claimed 283-mile range, and kit includes a 15-inch touchscreen display, heated seats and steering wheel, and LED headlights.
See the latest Tesla Model Y deals at Selectcarleasing.com
How does car leasing work?
Car leasing deals work in the same way as Business Contract Hire (BCH) offers, except VAT is included. You pay an advance rental payment or deposit, select your annual mileage and contract length, and then pay a flat monthly fee for the duration of your agreement. When your contract ends, you hand the car back.
Traditionally, leasing a new car is simpler and easier than a Personal Contract Purchase (PCP) and more importantly, it generally has lower monthly payments. For these reasons, lease deals are growing in popularity, with a large number of motorists simply handing back their cars at the end of the lease and signing for a new one straight away. As popularity is growing, so is the competition between providers, meaning as a buyer you have the freedom to choose from the cream of the crop. 
In addition to the cheaper monthly payments, car leasing can offer many other useful benefits that could help you avoid the faff of dealing with independent dealerships. Car tax, breakdown cover, car maintenance and tyre repair and replacement can all be included within your agreed payment plan.
Independent lease broker deals
If the car of your dreams isn't offered by a manufacturer-promoted lease scheme, don't worry. Instead you can acquire your car from a leasing broker. These are independent firms that use their expertise to negotiate supply and funding deals with car makers and lending companies, and stitch together leasing deals for all manner of vehicles. In some cases the brokers offer extended contract terms too.
Lease brokers have traditionally been focused on the fleet market, but nowadays there are plenty who offer lease deals to private customers, too. The main difference between private and fleet or business lease deals is cost, because prices for business leases are quoted without VAT being added.
While the figures above are a good starting point, take care when assessing quotes since some lease deals may involve additional admin or set-up fees. It's also vital to scrutinise the cost of exiting a lease contract early, because 'penalty' charges for termination can be significant.
Business car leasing
If you're a VAT-registered business user there could be more financial benefits from leasing your car or cars. Many leasing companies quote two prices: a personal lease and a business lease. Our prices are all for the former aimed at private customers, but business prices are without the 20 per cent VAT, which makes these deals even more affordable. Just remember, the contract has to be taken out by a business or sole trader, though, and the VAT rebate is limited to 50 per cent if the car is used for private mileage.
Looking to sell your current car quickly and for a good price? We've partnered with Motorway to bring you the best offer from its network of UK dealers...