Honda and Hitachi team up for electric motor company
Honda and Hitachi working together on a new electric venture, which will develop and manufacture new motors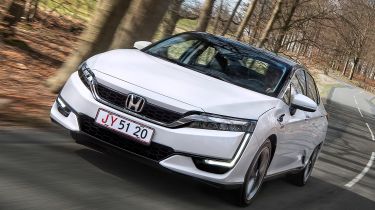 Honda and fellow Japanese multinational Hitachi have today announced the establishment of a new venture company, which will develop, manufacture and sell motors for electric vehicles.
• Best electric cars on sale 2017
Hitachi Automotive Systems and Honda entered a Memorandum of Understanding in February, before signing a joint agreement in March. Today marks the official establishment of the new company – Hitachi Automotive Motor Systems Limited.
Both conglomerates have put forward 5 billion yen – roughly £34 million each – with Hitachi taking up a 51 per cent stake compared to Honda's 49 per cent. The company will be based on the existing premises of Hitachi Automotive Systems in Hitachinaka-shi.
It's not the first alternative propulsion venture company Honda has invested in. Earlier this year the firm announced a tie up with General Motors to create Fuel Cell System Manufacturing LLC, investing a similar amount and targeting a 2020 release of a new fuel-cell system.
Neither Honda nor Hitachi has placed a timeframe on the electric motors it will now build, only stating that it will "respond to the growing global demand from automakers for electric motors that combine the expertise of the two companies".
Read our round up of the best electric cars here.