Swedish startup Uniti announces launch date for its crowdfunded EV
On 7 December, Uniti will unveil its £17,800 electric car ahead of the new model going on sale in early 2019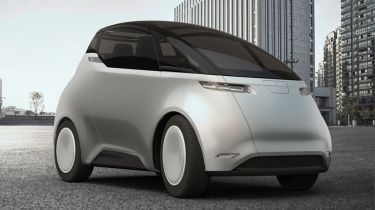 Swedish electric vehicle company Uniti will unveil its first electric car in the metal at its brand new production facility in Landskrona on 7 December. The plan is to then put the new car on sale in early 2019.
Set up by Australian-born entrepreneur Lewis Horne in 2016, the crowdfunded start-up announced its intentions to produce a light EV for the milennial market. The car is made from carbon fibre and bio composite materials and contains features such as a fully electronic steering system and a full-screen augmented reality head-up display.
• Best electric cars on sale 2017
The Uniti car will have a 186-mile range and is available in a two-seat or four-seat configuration. It has a dry weight of just 450kg and comes with a target price of €20,000 (£17,800).
The crowdfunding effort was said to be record-breaking with over 1,000 investors pledging funds totalling around £18.5 million. A partnership was set up with electronics giant Siemens, and Uniti currently has 915 reservations from customers for its car.
The grand unveiling of Uniti's car will take place along with the presentation of the firm's new production facility in the southern Swedish city of Landskrona. Most of 2018 will be spent planning production and evaluating the prototyping process before the first batch of light EV's is delivered to customers in early 2019.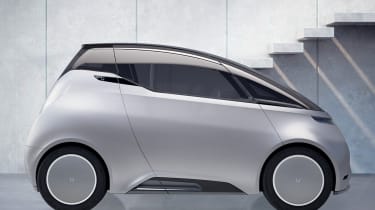 Landskrona was chosen as an ideal location for the plant after Uniti consulted with industry leaders and stakeholders. It is in close proximity to major Swedish cities such as Malmo and Lund as well as the Danish capital of Copenhagen.
Founder and CEO Lewis Horne CEO said: "Landskrona is an ideal hub for manufacturing and assembling our products. It is clear that the city has strong ambitions to become a new technology centre in the region, and they certainly have the resources to achieve this."
What do you think of Uniti's chances of hitting the big time with its new car? Let us know in the comments...