Renault reduces its standard warranty from four years to three
Renault claims many customers change cars before the start of the fourth year, so see "no benefit" to offering longer warranty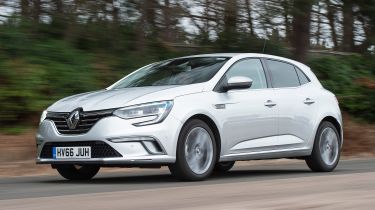 Renault has reduced its standard new car warranty from four years and 100,000 miles to three years and 60,000 miles.
Announcing the launch of its new Easylife Pack, which provides three years' servicing for just £99, the company revealed it was also reducing its standard warranty across its range.
The only exceptions to the new warranty terms are the Koleos SUV and the ZOE EV, which get the same three-year time limit, but come with a 100,000-mile cap instead of the 60,000-mile cap given to the rest of Renault's cars.
Those wishing to extend their new Renault warranty to the previous four-year limit can pay between £229 and £349 for the extra year, or spend £300 and receive free breakdown cover on top of the extended warranty, or £400 for a year's extra warranty combined with another year's servicing.
Commenting on the changes, a Renault spokesman told Auto Express: "With a significant proportion of our customers renewing their car before the start of the fourth year warranty, and therefore seeing no benefit from the extension, we have chosen to enhance the ownership package offered.
"The EasyLife Pack offers customers 3 years/30,000 miles servicing for just £99, saving up to £560 on the previous package offered."
The company's electric battery and powertrain warranty is unaffected by the changes.
Do you normally renew your car every three years? Let us know in the comments section below...