Is driving in flip flops or barefoot legal in the UK?
Do you feel less is more in the motoring footwear department? Auto Express investigates the legalities of flip-flop and barefoot driving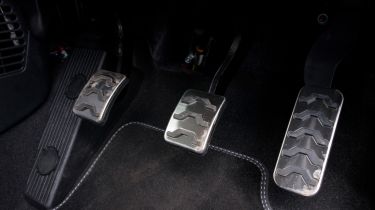 Often people ask whether or not it is legal to wear flip-flops, or no shoes at all, while driving in the UK. Some argue it is not safe, and others argue the complete opposite. However, the truth of the matter is that there is no law which explicitly bans wearing flip-flops while driving.
That being said, if you get into a car where you as the driver, are unable to properly control the car due to your footwear, or lack of, you are falling foul of the law. If your dearth of control results in a crash you are unlikely to receive anything from your insurers and you will also open yourself up to a motoring conviction.
With that in mind, leading bodies such as the Department of Transport (DoT) advise against driving barefoot claiming that you have less braking force compared to when wearing shoes. As DoT is a Government organisation, we would suggest following its directions.
There is contention over this recommendation, as the power of leg muscles is not altered by the addition or removal of a shoe. But, of course, without the protection of your shoes, you will become more sensitive to the reaction forces between your feet and the pedal – which some drivers may find uncomfortable and are therefore unable to exert the same force.
In contradiction to DoT, the Society for Barefoot Living (established in 1994) is very much on the other side of the fence. According to these guys, it is 'fun' and 'comfortable' for drivers to free the feet while driving.
Despite differing opinions from various organisations, the answer to whether you can legally drive in flip-flops or barefoot is yes, but with an important note. You need to be able to control your vehicle properly with your feet in any and every environment you encounter while driving – a point which actually applies to any type of footwear from high heels to steel toe capped boots. If you are in any doubt, play it safe and put on a pair of sensible shoes to drive in.
Thinking of taking a European road trip? Then why not read our best European breakdown cover page?