Female car ownership up 20% in the last decade
Analysis shows the number of females owning cars has soared by 20% in the last 10 years, with overall ownership rising by 12%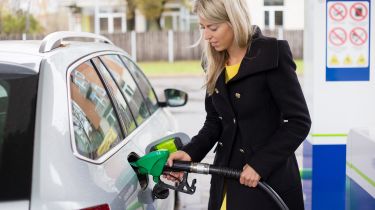 Female car ownership has surged by 20 per cent in the last decade, according to new figures.
Analysis by the Society of Motor Manufacturers and Traders shows the number of models registered by women has reached 11.8 million since 2007, with women now owning more than a third of the UK's cars. Overall vehicle ownership has risen by 12 per cent since 2007, with a total of 34.7 million cars on the country's roads today.
• Data suggests female drivers speed more than men
The research by the SMMT also shows that although manual gearboxes are still the dominant choice, the number of automatic cars has risen by 70.5 per cent, with some 8.4 million autos now on the road. The simplicity and comfort of automatic models, as well as improvements in efficiency, are thought to be pushing the numbers up.
The SMMT's data showed a growth in variety of cars being registered, too, with 1,500 different model lines and 65,000 different individual specifications registered in 2017. On top of this, more than a fifth of cars on the road in 2017 were three years old or younger.
One of the most notable increases found by the study showed a huge, 90 per cent rise in 'dual-purpose vehicles' – otherwise known as SUVs and crossovers - over the past decade with a total of 3.5 million joining the roads, equivalent to 10.2 per cent of the overall market.
• Manual or automatic - which should you choose?
Lastly, changing taste in car colours has seen brighter options fall out of fashion and a more monochrome choices become popular. In 2017, the most common car colour was silver, closely followed by black and blue. Previously popular colours such as red and green no longer make the top five, with white and grey becoming far more prevalent.
SMMT chief executive, Mike Hawes, said: "Consumers are enjoying greater freedom and mobility than ever before, which along with greater reliability and improved fuel efficiency, make owning a car a more attractive and affordable option for millions of people".
Now check out our list of the top ten best-selling cars of 2018 so far…