Fiat staff to strike over Cristiano Ronaldo's £88 million Juventus move
Fiat Chrysler's Melfi plant is owned by same company as Juventus; staff are angry investment is going to footballer, not factory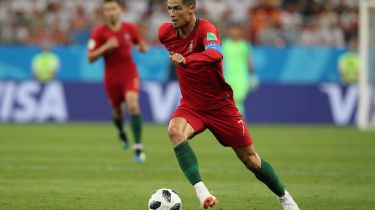 Fiat workers in Italy are to strike over footballer Cristiano Ronaldo's £88 million transfer from Real Madrid to Juventus.
Both Fiat's Melfi plant and Juventus are part-owned by the wealthy Agnelli family and controlled through a holding company. That holding company, Exor, owns 64 per cent of Juventus, and 30 per cent of Fiat Chrysler Automobiles (FCA).
But while the club and the car company are separate corporate entities, individually managing their own operations and finances, the Italian USB Lavoro Privato union considers it "unacceptable" that such a large investment has gone into securing Ronaldo from the Galacticos.
A statement released by the union said: "It is unacceptable that while the [owners] ask workers of FCA... for huge economic sacrifices for years, the same decide to spend hundreds of millions of euros for the purchase of a player". The union added: "The owners should invest in car models that guarantee the future of thousands of people rather than enriching only one," the union said.
The USB Lavoro Privato union does not represent all workers at Melfi and the strike will be short, running from Sunday 15 July to Tuesday 17 July.
According to Reuters, " thousands" of FCA staff have been on "state-sponsored temporary layoff schemes" for years due to lack of new models. That's set to change with a future focus on electrified Maseratis, while Fiat is set to take a similar approach with its popular Panda and 500 models in coming years.
Fiat Chrysler Automobiles has been approached for comment.
What do you think about the USB Lavoro Privato union's decision to go on strike? Let us know in the comments…