Diesel sales on the rise in second hand car market
Despite falling new diesel car sales, demand for oil-burners remains high in the second hand car market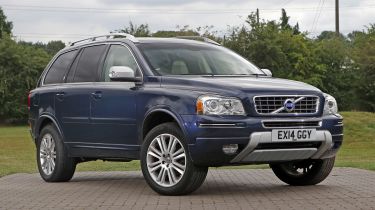 While new car buyers are shunning diesel, it seems cost conscious drivers shopping for used cars are keeping faith with the once favoured fuel. New diesel car sales have dropped by 24 per cent in recent months, but far from sending residual values plummeting, demand for frugal diesel-fuelled motors is increasing on the second hand market.
Figures released by the Society of Motor Manufacturers and Traders for the second quarter of 2018 show overall used car sales holding steady in the face of economic uncertainty.
More than two million used cars were sold in Q2 this year, a drop of just 0.4 per cent compared to the same period in 2017.
Used diesel car sales rose by 3.2 per cent in the latest figures, accounting for 898,573 sales. Used petrol sales fell 3.3 per cent, but demand for alternative fuel and electric vehicles rose by more than a quarter. That said, total alternative fuel sales were still low at 26,832, reflecting limited availability of new powertrain tech in the used market.
"It's great to see the used car sector remain in robust health as motorists take advantage of the exciting high-tech models filtering down from the new sector – including some of the latest low emission diesel and alternatively fuelled vehicles," says SMMT chief exec Mike Hawes.
"However, with used sales so closely reflecting the new car market, some cooling is expected over the coming months. Given fleet renewal is the fastest way to improve air quality and reduce CO2, we need greater business and consumer confidence to keep both markets moving.
Would you buy a used diesel car? Let us know in the comments below...