A fifth of drivers say speed bumps have damaged their cars
One in five UK motorists have damaged their car on speed bumps, with councils paying out £35,000 in compensation between 2015 and 2017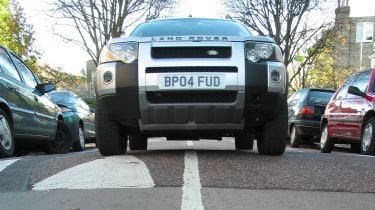 More than a fifth of drivers say their cars have been damaged after driving over a speed bump, new research has revealed. 
Local councils have paid out £35,000 in compensation over two years as a result of damage caused by speed bumps, even though they are not classed as a 'road defect', making it difficult for drivers to claim. However, there are limitations on how big they are allowed to be.
A poll of 2,000 people has found that 22 per cent report driving over one of the UK's 29,000 speed bumps has damaged their car, with an average repair cost of £141. Of these incidents, 48 per cent were tyre-related, while 33 per cent affected suspension. The data also revealed 41 per cent of motorists believe speed bumps cause "too much" damage to cars.
• Speed humps: should they stay or should they go?
Furthermore, 17 per cent of respondents admitted they were confused why councils often choose road humps over other traffic calming measures, and 27 per cent believe they are altogether 'ineffective' at reducing speed.
In addition, 28 per cent want road markings and signage for speed bumps to be made clearer, as they currently find road humps hard to spot – increasing the risk of driving over them too quickly and damaging their car. 
The research comes from comparison website Confused.com who, in addition to surveying 2,000 adults, made a series of Freedom of Information requests to councils. These revealed local authorities paid out around £35,000 between 2015 and 2017, to compensate drivers whose cars had been damaged by speed bumps.
London stood out as a particularly badly affected region, with £15,717 being paid out in the same period to compensate for damage caused by the city's 8,516 speed bumps. 
And while speed bumps may be installed to slow motorists down, 29 per cent of respondents said they sped up in between bumps, while 19 per cent don't slow down for them at all. 
Some 27 per cent of motorists believe speed bumps cause disruptions to traffic flow, while 23 per cent avoid driving down roads that have road humps on. A further 58 per cent believe speed bumps should be made lower.
• Smart speed bumps to check tyre tread depth
There's also the matter of pollution, with 22 per cent opposing speed bumps because of the constant change of speed they cause being bad for the environment, and 23 per cent saying they should be removed entirely to improve air quality.
In contrast, around half of those polled said they think speed bumps protect pedestrians, while 44 per cent said they improve road safety.
Amanda Stretton, motoring editor at Confused, commented: "With 22 per cent of drivers having experienced damage to their car as a result of speed humps, perhaps markings on speed humps could be made clearer to avoid any bumpy surprises.
"We urge drivers to approach them carefully and slowly, in order to minimise any damage. Motorists who think they have damaged their car while driving at a reasonable speed should check the height – if and when it is safe to do so – to see if they would be eligible for compensation."
Partnership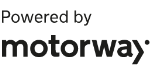 Need to sell your car?
Find your best offer from over 5,000+ dealers. It's that easy.
Have you ever damaged your car on a speed bump? Let us know your story below...