Google Maps now shows electric car charging stations
EV owners can now get directions to their nearest charging station using Google Maps on iOS and Android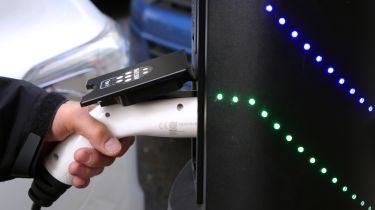 Google Maps now displays EV (electric vehicle) charging stations on its iOS and Android mobile apps, with desktop support due to arrive in the coming weeks.
Users can perform a quick search using keywords such as "EV charging" or "EV charging stations" and will be shown the nearest supported charging stations. As well as the location of the charge point, the types of port available, charging speeds and number of ports will all be displayed.
There'll also be the option to see content uploaded by drivers who have previously visited the station, including photos, ratings, reviews and questions. In addition, businesses that offer EV charging will now feature a link to information about their chargers.
Unfortunately, one feature that hasn't been included is the ability to see which charging stations are being used at any one time, so there's no way to avoid turning up to a charge point only to find someone else's EV already plugged into it, although that information is available direct from the websites of the various charging networks.
The platform has been rolled out globally with support for Tesla and Chargepoint, as well as Chargemaster and Pod Point in the UK.
When used in the US, it will also display stations from SemaConnect, EVgo and Blink, while Australia and New Zealand version of the platform supports Chargefox.
• UK electric car charging points explained
In a statement, Google said: "We built Google Maps to help people get where they need to go no matter what mode of transportation they use.
"Our newest feature brings helpful information about EV charging stations to the Map, so you can be confident that your car will be charged and ready for your ride, wherever you're headed."
Tom Callow, director of communication and strategy at Chargemaster, commented: "Teaming up with Google Maps helps deliver our vision of making EV driving easy, with drivers now being able to find information about POLAR – the UK's largest public charging network – in even more places, as we already provide our dynamic live data to multiple sources, including aggregator apps, car manufacturers and sat-nav providers."
Will the addition of EV charging stations to Google Maps help grow electric car uptake in the UK? Let us know your thoughts in the comments...