Congestion Charge exemption to end for electric cars
Discounts for alternatively fuelled vehicles to be phased out; Uber and other private hire taxi firms to start paying next year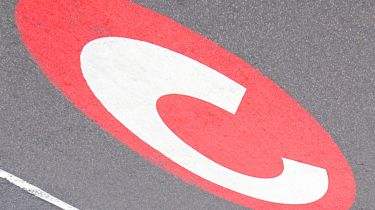 Electric vehicles (EVs) will be required to pay the congestion charge from December 2025, as discounts for alternatively fuelled vehicles (AFVs) are phased out from next year.
From 8 April 2019, only cars capable of achieving zero emissions – such as plug-in hybrids (PHEVs) and electric vehicles (EVs) – will be exempt from the Congestion Charge.
• Mayor of London announces van scrappage scheme
The rules will tighten even further in October 2021, when only full EVs will qualify for exemption. However, this discount will expire in December 2025, at which point EVs will be required to pay the levy.
In addition, private hire vehicles from Uber and other minicab companies will also have to start paying the congestion charge from April next year, when the new Ultra Low Emissions Zone is implemented.
The plans from Transport for London (TfL) and the Mayor of London follow a public consultation that received more than 10,000 responses – the majority of which supported the measures – and include replacing the Ultra Low Emission Discount with a new phased Cleaner Vehicle Discount (CVD) designed to "incentivise only the cleanest vehicles to drive in central London".
It has also been announced that, under the new plans, private hire vehicles that do not meet the CVD standard or are not wheelchair-accessible will have their exemption from the Congestion Charge removed as well.
TfL hopes the changes will reduce the number of private hire vehicles circulating the Congestion Charging Zone by up to 8,000 a day.
• First public EV charging lamp posts installed in London
The plans also include incentives to get taxi drivers to switch to new zero emission-capable vehicles, including a delicensing fund – providing up to £10,000 for drivers who trade in older, dirtier vehicles earlier – a £2.5m fund to help drivers of newer Euro 5 taxis convert to cleaner LPG fuel and a consultation early next year on a phased reduction in maximum taxi age limits for the dirtiest vehicles from 15 years to 12 years by 2022.
Mayor of London Sadiq Khan said: "We have to make tough decisions to protect the health and wellbeing of Londoners and tackle harmful emissions from the most polluting vehicles.
"We've prioritised cleaning up our bus fleet and the early introduction of the 24-hour Ultra Low Emission Zone in central London. Now we need private hire vehicles and taxis to play their part and help us clean up our filthy air."
What do you think of the new Congestion Charge rules? Let us know in the comments below...