London's van scrappage scheme ends
Scheme which allowed van drivers in London to trade pre-Euro 6 vehicle for ULEZ-compliant models comes to an end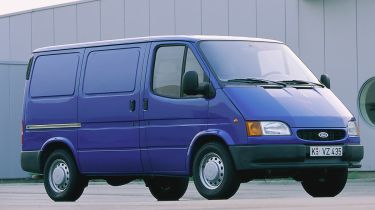 The London van scrappage scheme, which saw van drivers offered up to £7,000 to scrap their vehicles, has ended.
The scheme was launched by Transport for London (TfL) in February 2019 and allowed van drivers to trade in their pre-Euro 6 diesel commercial vehicles - typically those made before 2015 - for a Euro 6 compliant alternative.
• London ULEZ to cover most of capital from 2021
Alex Williams, TfL's director of city planning, said: "The van scrappage scheme has been hugely successful in helping micro and small businesses ditch older, more polluting vehicles for cleaner alternatives.
"We have now committed more than £30 million to support van owners in playing their part in cleaning up London's toxic air and the result of this is a significant increase in the proportion of cleaner vans in the capital."
The scheme was launched in anticipation of the introduction of the London ULEZ (Ultra-Low Emission Zone), which covers the same area of central London as the congestion charge zone and sees drivers of pre-Euro 4 petrol or pre-Euro 6 diesel vehicles charged £11.50 per day on top of the £15 congestion charge.
From 26 October 2021, the ULEZ - which is in force 24 hours a day, seven days a week - will expand to cover all areas of London inside the north and south circular roads.
Mayor of London Sadiq Khan recently announced a new scrappage scheme for heavy vehicles, which will offer up to £15,000 per scrapped vehicle. More than 100 businesses have already pre-registered their interest in the scheme.
Williams continued: "Ahead of the introduction of the tightening of the standards for the London-wide Low Emission Zone next year, we are now focusing our remaining funds on a new scheme targeted at heavy vehicles.
"The current scrappage scheme will still be available for charity minibuses, continuing to provide assistance for those who are at the heart of London's recovery from the pandemic. If additional funding is secured, we will look at if it is possible to reopen the scrappage scheme for vans."
Do you think a van scrappage scheme for London is a good idea? Let us know below...