Drivers left unsure about car warranty rules
Survey shows almost half of UK drivers believe getting their car serviced at an independent garage invalidates their warranty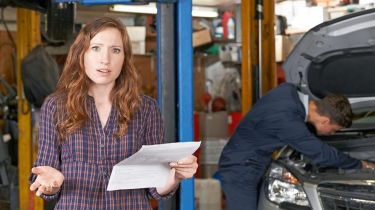 A significant proportion of UK drivers believe getting a car serviced at a non-franchised dealer will invalidate their manufacturer warranty, new research has revealed.
A survey of 22,000 motorists found 44 per cent believed that getting their car serviced at an independent garage would invalidate their manufacturer warranty, despite such a scenario being illegal.
• Car warranty advice: manufacturer warranty cover and extended warranties explained
That's thanks to a ruling in October 2003, when the EU introduced legislation known as the 'Block Exemption Regulation'. This prevents a vehicle's warranty being invalidated if serviced at a non-franchise dealer, as long as manufacturer-approved parts are used. Independent garages are also required to carry out all work strictly in line with the vehicle's service schedule, and must document the work they carry out.
The poll, by Halfords Autocentres, also found 40 per cent of drivers are unaware of new MoT legislation that came into effect in May 2018, which means items such as diesel particulate filters, reversing lamps and dashboard warning lights, are now tested. This echoes Department for Transport research from December last year, which showed more than a million cars failed their MoTs for faults classified as 'Dangerous' under new failure categories.
Furthermore, 40 per cent of motorists surveyed didn't know the legal tyre tread limit is 1.6mm, while 22 per cent thought it was legal to drive with an empty screenwash bottle, even though this can lead to a fine of £1,000 and three penalty points.
Andy Randall, managing director of Halfords Autocentres, said: "Many motorists are put off essential car maintenance by the fear of main dealer pricing."
Richard Leonard, head of road safety at Highways England, advised drivers to carry out "simple checks of things like tyre tread and pressure" and to make sure they have "plenty of fuel and oil in the vehicle" in order to minimise costs.
Do you agree that you feel left in the dark about your warranty? Let us know in the comments below...