No significant decrease in road deaths since 2012
The latest provisional figures suggest road deaths have remained virtually unchanged for years, prompting criticism from motoring groups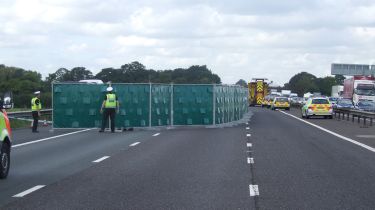 The number of people being killed on UK roads each year hasn't decreased by any significant margin since 2012, newly released Government figures suggest.
A total of 1,748 people were killed on the country's roads in 2019, according to provisional figures from the Department for Transport (DfT) - only six less than the 1,754 who died in 2012. The figure for 2018 was higher at 1,782, but the DfT admits this is simply "natural variation" rather than the result of concerted efforts to reduce casualties.
The figures also reveal 25,975 serious injuries were reported to the police in 2019, up from 25,484 the previous year. The DfT warns, though, that these metrics "should be interpreted with caution due to changes in systems for severity reporting by some police forces".
The ten-year period from 2008 to 2018 saw a 30 per cent decrease in UK road fatalities, which was primarily the result of large decreases in road casualties between 2006 and 2010. The figures have remained almost completely level since 2012, with the DfT saying the UK is now "in a period when the fatality numbers are stable and most of the changes relate to random variation".
Some leading motoring groups, though, don't think enough is being done to continue driving down deaths and serious injuries on UK roads.
Edmund King, president of the AA, said: "Whatever mode of transport we use on the road network, we should all expect to get to and from our destinations safely. Unfortunately, too many people are still losing their lives on our roads.
"Local roads are undergoing significant changes and traffic movements are still evolving since lockdown, now is the time to set some significant and challenging road safety targets with the ambition of zero road deaths within a decade.
"As more people shun public transport and use other forms of transport, it is a good opportunity for road safety messages to be shared far and wide. Reminding everyone of the dangers - including driving tired, using their mobile phone behind the wheel, and looking out for cyclists and pedestrians - will all help make our roads safer."
Nicholas Lyes, head of roads policy at the RAC, added: "While these latest road safety statistics show some progress was made in 2019, they also highlight that, over a 10-year period, safety on our roads has sadly improved very little. Of particular concern is the steady rise in fatalities of those aged 60 and over.
"We urge the Government to look closely at re-introducing road safety targets and study the correlation between the decline in full-time road traffic police officers and the impact this may have on driver behaviour. We also hope that changes announced this week to protect vulnerable road users will prove beneficial in the future."
Do you think Britain's roads are safe? Let us know your thoughts below...