Glickenhaus Le Mans hypercar unveiled
American supercar company Glickenhaus reveals its entrant to the revised WEC hypercar class for Le Mans.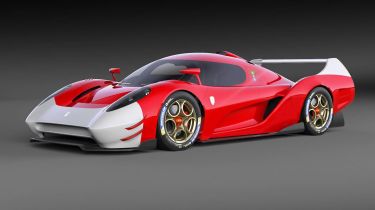 This is the new hypercar from Glickenhaus, designed to race in the upcoming WEC Hypercar class at Le Mans. Pictures suggest the new machine could be named SCG 007 and Glickenhaus has confirmed that it will feature a twin-turbocharged 3.0-litre V6 engine. 
• Fastest Nurburgring lap times 2019: quickest cars and lap records
Glickenhaus is best known for commissioning the one-off Ferrari P4/5 supercar which was designed by Pininfarina. The American firm also has history of racing with the Scuderia Cameron Glickenhaus SCG 003 (named after the company's founder), contesting of the 24 Hours of Nurburgring between 2015 to 2017.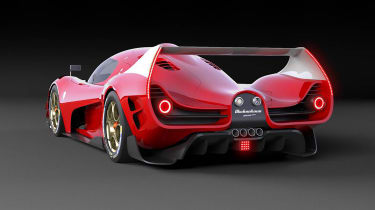 This new car will be aimed squarely at a new-look WEC Hypercar class, which will replace the current LMP1 class after 2020 to attract more manufacturers. Currently, only Toyota compete in LMP1 with various 'privateer' teams. Along with Glickenhaus, Aston Martin has also confirmed it's intention of entering the new Le Mans hypercar class with a car based on the Valkyrie. 
Similarly to the SCG 003, a limited number of road-going versions of the new Glickenhaus car will be made available to customers - in order to abide by WEC homologation rules.
What are your thoughts on Glickenhaus' latest car? Let us know in the comments below...