Hybrid radio trouble
Peugeot and Citroen hybrid system leads to AM radio being disabled on Hybrid4 models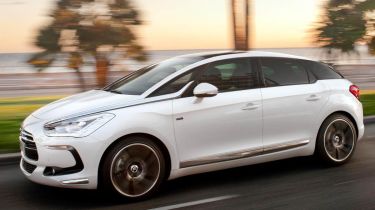 Peugeot and Citroen's Hybrid4 diesel-electric models can deliver 200bhp and return fuel consumption of more than 60mpg but, as Auto Express has found, drivers won't be able to pick up AM radio.
The problem applies to the
Peugeot 3008
Hybrid4,
Peugeot 508
Hybrid4, the 508 RXH and
Citroen DS5
Hybrid4. The models come fitted with a 'Band' button, just like any other PSA model but only FM radio is available.
A spokesperson told Auto Express: "It is temporarily the case that on Hybrid4 models AM radio has been de-activated. This is because the interference created by the regeneration of electricity in cables around the car was reducing the acceptable levels of sound quality."
Both Peugeot and Citroen are reportedly working on a solution to help improve sound quality and bring AM radio back to their hybrid models. Perhaps adding DAB digital radio would be a quick fix…