DS 5 review
The DS 5 offers an alternative executive car experience, but for most it won't beat German rivals
Find your DS 5
Offers from our trusted partners on this car and its predecessors...
Or are you looking to sell your car?
Advertisement
The DS 5 was the first standalone model from Citroen's luxury DS arm, since what was originally a sub-brand separated itself from the rest of the Citroen range and became a standalone brand instead. In case you're wondering about the difference between the two, the change basically meant taking the Citroen badges off the existing DS model line-up in the hope they'd subsequently attract a better class of customer. It happened over a mid-life facelift for the Citroen DS5, which emerged with a new look in 2015, when it also became known simply as the DS 5. You still have to go to a Citroen showroom to buy one.
As before, the DS 5 slots into the compact executive segment, where it competes with models like the Audi A4 and BMW 3 Series, as well as more mainstream models like the Volkswagen Passat and Ford Mondeo.
It's certainly distinctive. With a bold front end that ditched its predecessor's double chevron grille and familiar Citroen face in favour of a new design referred to as the 'DS wings'. The design is distinctly bolder than other models in this class, and there's a similar story inside, with loads of quirky details and a smattering of high quality materials on the dash.
Just two specifications are available – Elegance and Prestige – as well as a limited run special edition called the 1955 to celebrate 60 years since the original Citroen DS was launched. All cars come with 17-inch alloy wheels, cruise control, touchscreen sat-nav and dual-zone climate control, as well as Bluetooth, DAB and rear parking sensors. Upgrading to the Prestige gets you xenon headlights, an electrically-operated driver's seat and a reversing camera.
More reviews
Road tests
Used car tests
Engine choices start with a basic BlueHDI 120, and progress through more powerful BlueHDi 150 and 180 versions. There's also a THP 165 petrol and flagship diesel Hybrid 4x4, which claims to return as much as 72.4mpg. 
Citroen hasn't found as many buyers for the DS 5 (or the Citroen DS5 as it was known in a former life) as it would have hoped, with customers criticising both the firm ride and the high running costs of the diesels. But an update in 2015 made improvements to the suspension setup, still leaving it feeling firm but without crossing the line into discomfort.
Whether losing those famous Citroen chevrons has made it more desirable is a moot point, as the DS 5 remains a left-field choice. But it's better than ever, and those looking for a quirky alternative to more mundane rivals shouldn't discount it without trying one first.
Engines, performance and drive
BlueHDi diesels are efficient and smooth, but the DS 5's chassis is neither sporty nor luxurious
Pitched as a potential rival to premium badged opposition like the BMW 3 Series, the DS 5's driving performance has a lot to live up to. Unfortunately, it doesn't quite manage to impress – on the one hand it's not sufficiently responsive or engaging to appeal to enthusiastic drivers, and on the other hand the ride lacks sufficient compliance or finesse to tick the luxury box.
In particular, the ride with the 19-inch wheels is very firm. The 17-inch alloys are much better, and updated suspension fitted from 2015 does well to soak up the worst lumps and bumps without feeling too uncomfortable. So you could argue the new improved DS 5 is reminiscent of old Citroens, but the truth is the current Citroen C5 with air-suspension is more comfortable on the road.
Engines
First impressions of the new BlueHDi engines are good. They're quiet on the move, with a refined idle and a smooth note up to the mid-revs. Only when you're accelerating hard do they take on more of a diesel-like roughness. All but the entry-level BlueHDi 120 offer enough punch for easy overtaking – its claimed 0-62mph time is a leisurely 12.7 seconds, but even this basic unit has plenty of power for longer motorway trips
Partnership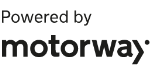 Need to sell your car?
Find your best offer from over 5,000+ dealers. It's that easy.
The BlueHDi 150 is our pick of the range, mixing performance and running costs for the best compromise – the claimed 0-62mph time is 10.6 seconds, with a 127mph top speed.
The BlueHDi 180 is quicker still with a 9.9 second 0-62mph time and a 137mph top speed, but the DS 5 is far from a sports car, so we don't really see the benefit in a big and powerful diesel engine. 
Elsewhere in the range there's a THP 165 petrol engine and an even more powerful THP 210 petrol, which do 0-62mph in 10.4 and 8.1 seconds respectively – the latter offering a 146mph top speed. The flagship model (though not quite the fastest) is the 197bhp diesel-electric Hybrid, which offers punchy acceleration and also has four-wheel drive. 0-62mph comes up in 9.3 seconds, and it's flat out at 131mph.
MPG, CO2 and Running Costs
The diesels and hybrid models are pretty efficient, but depreciation will be painful
How much the DS 5 costs you to run of course depends on which engine you opt for. The Hybrid 4x4 is the most economical version, returning 72.4mpg and CO2 emissions of just 103g/km. That's good, but a Passat BlueMotion knocks the emissions down to below 100g/km – though the Volkswagen doesn't come with the benefit of four-wheel drive.
Next best is the BlueHDi 120, which will do 70.6mpg and emit just 104g/km. If low running costs and a reasonable list price are key, this is the model to go for. The more powerful 150 strikes a good balance though, returning 68.9mpg and just 105g/km of CO2 – a small price to pay when you consider the improved performance of this model. The 180 drops this to 64.2mpg and 114g/km.
The lower powered petrol model - the THP 165 - will do 47.9mpg and emit 136g/km of CO2, though in our experience this is likely to be quite a bit lower if you do a lot of town driving or high-speed motorway cruising.
If you pick the most powerful THP 210 petrol then economy drops to 45.6mpg on the official combined cycle, and emissions shoot up to 144g/km which starts to get pricey from the tax perspective.
Insurance groups
Insurance groups for the DS 5 are from 18 to 30, with the hybrid models rated at group 27.
Depreciation
Unfortunately, no amount of fuel saving will offset the weak residuals of the DS 5, with no version retaining more than 35 per cent of its value after three years according to used car data experts CAP.
That's a pretty shocking thought, when you consider the DS brand is trying to operate in a premium segment against rivals like BMW and Mercedes.
The worst DS 5 predictions are for the entry level petrol model, which CAP reckons will be worth just 33 per cent of its new price after three-years and 30,000 miles of ownership. The flagship hybrid model hardly does any better in CAP's predicted scenario though, with a residual of just 35 per cent. Pick almost any BMW 3 Series in the DS 5's price range and you'll be looking at predicted residual values of 43 to 45 per cent.
Interior, design and technology
Concept car lines and an aerospace-inspired interior are eye-catching, and there's no shortage of tech
The DS 5's bold design and shooting-brake-style profile certainly help its individuality. Concept car lines and bold chrome trims running along the top of the headlamps into the A pillar add to this uniqueness. It still looks like a family car, however, and is immediately recognisable despite Citroen removing the huge double-chevron grille in 2015.
A bold cabin is the DS 5's trump card. Citroen says it's intended to bring to mind the world of aerospace design, with the most symbolic element being the 'cockpit roof', which has three glass areas. The main controls are on two centrally positioned consoles – one near the gear selector and one overhead – that feature buttons, dials and toggle switches that were all aerospace inspired.
Not only is the fit, finish and material quality a match for mainstream rivals, but the design is also impressively stylish.
It gets a quirky but desirable cabin with all models benefitting from a funky analogue clock, neat metal inserts throughout while options like the watchstrap leather and panoramic roof give a quality feel. The sloping roof and awkward rear window can make the cabin feel a little claustrophobic though, and you'll find space for passengers in the back is a little tight, too.
Sat-nav, stereo and infotainment
The DS 5 has a touchscreen infotainment system with a large display mounted in  the centre of the fascia. It handles navigation, music and communications and Citroen reckons it simplifies the dashboard to the extent of 12 fewer buttons on the fascia and dash.
The latest system uses Mirror Screen technology allowing you to display your smartphone's content on the dash, so relevant apps can be used while driving. Audio is taken care of by a high end Denon entertainment system, and you can also opt for the DS Connect Box, which includes the brand's SOS and assistance system. There's also a reversing camera function for the main display.
Practicality, comfort and boot space
Luxurious up front, but lacks headroom in the back and the boot space is only average
While the design of the DS 5 is certainly different, arguably including elements of the hatchback, MPV and coupe, it doesn't provide any revelations in terms of accommodation for people or luggage.
There's loads of room up front, though, and the seats for driver and passenger are extremely comfortable.
The view out is a little bit compromised by the split windscreen pillars and the swept-back screen, especially at junctions. The awkward rear window compromises visibility, too, much like the Honda Civic hatchback – meaning you'll need to spec a reversing camera if you want to avoid car park scrapes.
In typical French style the glove box is too small, but there are plenty of other storage spaces for bits and bobs around the cabin, as well as cupholders.
Size
The DS 5 isn't a huge car, as it's built on a version of the same platform that underpins the Citroen C4 – not the C5 as you might expect. Nose-to-tail the DS 5 measures 4,530mm and it's 1,871mm wide and 1,539mm tall. For comparison, the Vauxhall Insignia is 4,843mm x 1,856mm x 1,484mm.
Leg room, head room & passenger space
Due to the styling of the Citroen DS5, rear passengers may find their heads scraping the roof, but aside from that there's quite a bit of leg and shoulder room and the back seats are comfy. Isofix child seat mounts are on the spec list too.
Boot
How practical your DS 5 is depends on whether you go for the Hybrid 4x4 version or not. This is because the electric motors require a large battery pack, which is mounted underneath the boot floor, and reduces space to 325 litres. That's small compared to non-hybrid versions, which get 465 litres, and miniscule alongside the new Volkswagen Passat, which boasts a total of 586 litres. It's also smaller than the Citroen C4 hatchback's boot which is in the class below.
Reliability and Safety
The DS 5 has decent NCAP safety scores, and the car seems very well put together too
The previous Citroen DS 5 was awarded a full five-star Euro NCAP award, and the facelifted version should at least match those scores. Tested back in 2011, the car scored 89 per cent for adult occupant protection and an even more impressive 97 per cent for safety assist. Child occupant safety was respectable at 83 per cent, but pedestrian safety was down at 40 per cent.
The Citroen eTouch service is available too, but following the brand split-up it's now called DS Connect. It allows you to call and be located by emergency services if you break down or have an accident. Lane Departure warning and a heads-up display are also available.
In contrast to the  traditional preconceptions around French cars, the cabin feels of very good quality and appears extremely well screwed together. The engines and chassis have proven themselves to be reliable elsewhere in the Citroen line-up, too. Yet Citroen and DS still have their work cut out to shake off the old clichés and convince buyers that it's a safe ownership bet, as evidenced by Citroen finishing in a lowly 20th place out of 32 manufacturers in our 2015 Driver Power survey.
Warranty
The DS 5 comes with a three year warranty that has a 60,000-mile cap, but that only comes into affect in year three. So effectively you have two years with unlimited cover. Extensions are available that give you an extra year at a time, but there's an overall mileage limit of 120,000.
Servicing
You'll need to service your petrol or 2.0 diesel DS 5 annually, or at 20,000 miles if that's comes around sooner than its birthday. The intervals are shorter for the 1.6-litre diesel though, at just 12,500 miles or one year. Citroen servicing rates shouldn't be too expensive though, as there aren't any standalone DS dealers just yet.