Used DS 5 review
A full used buyer's guide on the DS 5 (2012-2018)
Verdict
In many ways the DS 5 is appealing, but it's also flawed. When it was new, one of its biggest problems was that it was a French executive car, and British buyers have long been suspicious of those, worried that they'll lose their shirt when the time comes to sell them on. 
True to form, the DS 5 hasn't held its value all that well which, of course, only makes it more appealing as a used buy. The 2.0 HDi is by far the most common engine – and that's the one to have. While the boot is too small, the ergonomics are rather suspect and the ride is too harsh, the DS 5 is also interesting because of its rarity. Only you can decide whether the DS 5 makes a rational used purchase; for some, the fact that it's not German is enough.
Citroen celebrated its centenary last year, and from the day it was founded, the French company hasn't been afraid to push boundaries with its car designs. 
Indeed, Citroen is one of the most innovative car makers, with models such as its 2CV, Traction Avant and CX – along with the seminal DS that arrived in 1955. This futuristic saloon (and estate) still looks incredible 65 years after its launch, and it was this cutting-edge family car that was the inspiration behind the prestige DS sub-brand. It was launched by Citroen in 2010 with the DS 3, and later came the DS 4 and DS 5, while DS became a standalone brand – set to rival the likes of Audi – in 2015. The slow-selling DS 5 is a large hatchback that now makes an intriguing used buy.
Models covered
DS 5 (2012-2018) - Innovative executive hatchback offers a lot of car for the money - but is a brave choice
History
The Citroen DS 5 arrived in the UK in April 2012. At launch there were four engines: a 1.6 THP 200 petrol, 1.6 e-HDi 115 and 2.0 HDi 160 diesels, and the Hybrid4 200, which has a 163bhp 2.0 HDi diesel engine and 37bhp electric motor. 
A facelift in spring 2015 coincided with DS becoming a brand in its own right, so the DS 5 lost all of its Citroen badging. The facelift also brought a new EAT6 automatic gearbox in place of the EGS6 transmission and a revised manual, while the engine choice was now between the 1.6 BlueHDi 120 and the 2.0 BlueHDi 150 or 180 diesels, along with the 1.6 THP 165; the first two came in manual form only, while the last two came just with an automatic gearbox. There were now only two trim levels: Elegance and Prestige.
Which one?
The 2.0-litre diesel is the one to go for,and is equally good as a manual or an auto. In Citroen guise, the 1.6 e-HDi came only with an automated manual transmission (dubbed EGS6), which can be jerky and spoils the whole driving experience; the same is true of the Hybrid4. 
In DS guise, the 1.6 diesel was offered in manual form, and this is a much better bet. The entry-level DSign comes with cruise control and a speed limiter, electrically adjustable, folding and heated door mirrors, dual-zone climate control, cornering lights, plus automatic headlights and wipers. The DStyle adds navigation, part-leather trim and a three-part glass roof with electric sun blinds. The range-topping DSport adds electrically adjustable and heated front seats, leather trim, xenon headlights, front parking sensors, a head-up display, plus electric adjustment for the driver's seat.
Alternatives
As a new car the DS 5 was up against some tough premium competition. But as a used buy you'll have to settle for an older, higher-mileage or lower-spec example of one of those alternatives, or consider something less premium. Take the former route, and you'll be looking at the Audi A4, BMW 3 Series, Mercedes C-Class, Jaguar XE or Lexus IS, all of which are worth shortlisting; the latter two came in saloon form only, while the three Germans were also offered as estates. 
Partnership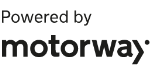 Need to sell your car?
Find your best offer from over 5,000+ dealers. It's that easy.
You should also consider the Volkswagen Passat, but if you want more car for your money, we'd look at the Skoda Octavia or Superb, the Ford Mondeo or the Vauxhall Insignia, all of which offer very good value.
What to look out for
Technology 
The DS 5's facelift added a blind-spot warning system to existing kit such as automatic high beam and lane-departure warning.
Comfort 
Early DS 5s were criticised for their harsh ride. The facelift brought recalibrated suspension, which went some way to resolving this.
Connectivity 
Most owner gripes centre on the multimedia system; the Bluetooth is known to disconnect frequently, and the sat-nav isn't great.
Parking 
All-round visibility is poor, which can make manoeuvring difficult. Sensors and cameras are not standard on all DS 5 trim levels, but they're worth having.
Interior
The further up the DS 5 range you go, the more appealing the cabin finish is. Range-topping models get leather, which really lifts the cabin's ambience. Whatever you buy, you'll curse the poor all-round visibility, plus there's a lack of storage, and headroom in the rear is restricted by the sloping roof. But cabin quality is good, even if it's ergonomically flawed. 
Boot space is okay, at 465 litres, but this shrinks to 325 litres in the Hybrid4. Otherwise, the DS 5's cabin is refreshingly different when compared with rivals. One of the best things about this typically French interior is the fact that you get a physical clock on the dashboard, which is a nice detail.
Running costs
All DS 5s need to be serviced annually or every 10,000 miles – whichever comes first. Services alternate between minor and major, priced at £179 and £299. 
If you're a high-mileage driver, you can opt for a major service every year at a cost of £299. This comprehensive package includes a full service for £230, plus the cost of fresh brake fluid (£72.78), new pollen, air and fuel filters (£97.07, £39.98 and £78.59) and a top up of the AdBlue reservoir (£40.32). This works out at £558.74 when paid for separately, so make sure you're being charged just £299. All engines come with a timing belt, and this should be replaced every 10 years or 100,000 miles, at a cost of £399.
Recalls
A tally of nine recalls is disappointing, although most affected a wide range of Citroen models. The first was for four DS 5s manufactured in November 2012 with faulty welds; these cars were replaced, rather than repaired. 
Next came recalls for fuel leaks (issued December 2015), loose suspension and brake components leading to a loss of control (January 2017) and faulty automatic gearboxes (April 2017). The starter motor wiring chafing and shorting out led to a recall in July 2017, then Citroen issued recalls because of poorly made engine parts (December 2017), faulty software leading to the engine overheating (February 2018) and engine oil leaks (July 2018). 
The most recent campaign was in September 2019, for faulty software leading to excessive exhaust emissions.
Driver power owner satisfaction 
The only DS model to ever appear in our Driver Power surveys is the DS 3, but the marque has been in our brands poll: it came 22nd out of 30 this year, an improvement on the 28th place it notched up in 2019. A few owners have left reviews of their DS 5s on carbuyer.co.uk and they award it 3.9 out of five. Value, rarity and comfort get the thumbs up, but poor economy, infotainment and reliability are recurring themes.