Bugatti Veyron Vitesse video
We test the new Bugatti Veyron Vitesse video on road and on track - watch the results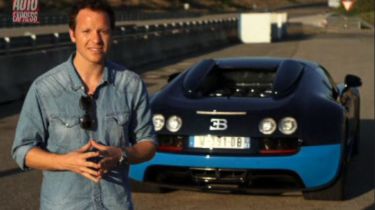 [[{"type":"media","view_mode":"content_narrow","fid":"78535","attributes":{"alt":"","class":"media-image"}}]]
Driving any Bugatti Veyron is a once in a lifetime opportunity, but the new Vitesse is the most exciting of them all. Based on the open-top Grand Sport it's fitted with the more powerful 1,183bhp engine from the Super Sport Coupe, and with the roof removed you feel millimetres from the action.
Top speed is 255mhp, 0-62mph takes 2.6 seconds and if you want one you'll need to find £1.6m.
So it was with some trepidation that we took the car for a blast on public roads and had the chance to experience 200mph-plus on a closed track. Strap yourselves in, turn the volume up and enjoy the video.