Government invests £500m to boost electric cars
The Government has announced a five-year investment programme in the ultra low emissions vehicle industry worth £500 million.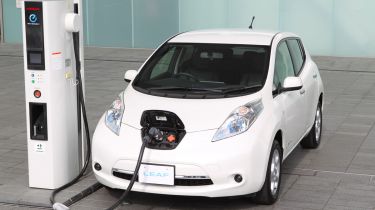 The investment, which will begin in 2015, will help reduce CO2 emissions as well as creating new jobs in the process. Around £200 million has been allocated to extending the £5,000 Government grant offered to encourage more people to buy an electric or plug-in hybrid vehicle. An additional £32 million will go towards boosting recharging infrastructure, placing rapid charge points – able to charge a vehicle in as little as 20 minutes - along all motorways and A-roads by 2020. Cities throughout the UK will also be encouraged to create innovative 'low emission' plans, which could see them win a share of £35 million to help develop 'Ultra Low City Status'. A further £50 million has also been set aside for local areas to invest in providing cleaner buses and taxis. Finally, to maintain the UK's position as a technology leader in ULEV's, £100 million will be invested in research and development of the best green cars, with the possibility of further funding in the future for projects like hydrogen fuel cells. "This major investment is there to make driving an electric car affordable, convenient, and free from anxiety about the battery running out," said Nick Clegg. "But it's also about creating a culture change in our towns and cities so that driving a greener vehicle is a no-brainer for most drivers." In the UK the automotive sector is worth £11.2 billion to the economy, with a car rolling off the production line at a UK plant every 20 seconds. The Deputy Prime Minister has also launched www.goultralow.com, to provide consumers with advice about owning and running low emission vehicles.
Check out our round-up of the most economical cars currently on sale.