'Don't demonise diesel' say car companies
Industry calls on legislators to be 'technology neutral' as local authorities plan to penalise diesel car owners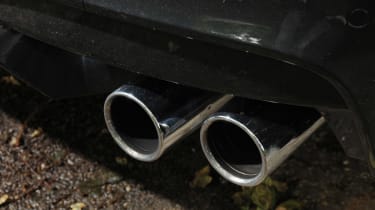 The Society of Motor Manufacturers and Traders has launched a campaign to raise awareness of clean diesel technology, as local authorities are drawing up plans to impose surcharges on cars that don't meet the latest emissions standards.
The car industry's trade body says that confusion over diesel technology could lead buyers to shun the latest clean diesel cars, undermining the UK's efforts to meet stringent air quality targets.
From September 1 this year, all new cars must meet the new Euro 6 emissions standard. However an SMMT survey has revealed that 87% of people are unaware of the latest Euro 6 technologies and their benefits.
As far as diesels are concerned, Euro 6 reduces local pollutants such as nitrous oxides, hydrocarbons and particulate matter, which have previously been much higher than on petrol-engined cars. Diesel cars have become hugely popular with their low CO2 outputs making them particularly cost effective as VED road tax and company car tax are both based on a car's CO2 figure.
The industry claims that low CO2 diesel cars have prevented almost 3 million tones of CO2 from going into the atmosphere between 2002 and 2014. The average CO2 figure for new cars in 2013 was 128.3g/km, down 20% since 2000.
The chief executive of the SMMT, Mike Hawes, said: "Today's diesel engines are the cleanest ever, and the culmination of billions of pounds of investment by manufacturers to improve air quality. Bans and parking taxes on diesel vehicles therefore make no sense from an environmental point of view.  We need to avoid penalising one vehicle technology over another and instead encourage the uptake of the latest vehicle technology by consumers."
From April 1 this year, Islington Council in London will be introducing a £96 annual surcharge on resident parking permits for diesel vehicles 'to protect residents from the health risks associated with diesel emissions.' Other local authorities are expected to follow similar plans to penalise diesels.
European emissions regulations came into effect with Euro 1 in 1992, with standards becoming increasingly tougher, through to Euro 5 regulations, which were introduced in 2008. Euro 6 regulations are the most stringent yet, using the latest technology to capture 99% of all soot particles, while exhaust after-treatments such as AdBlue have reduced emissions of nitrogen oxides (NOx) by 84% since 2000.
Is diesel being unfairly demonised? Tell us your thoughts in the comments section below...