Striking Mitsuoka Roadster to go on sale in UK
Curious Japanese outfit Mitsuoka announces retro MX5-based Roadster, arriving in the UK in June priced from £53,800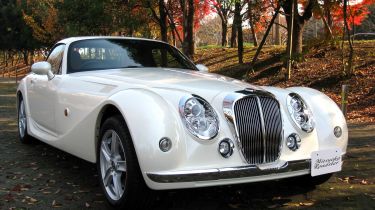 Small-time Japanese coachbuilder Mitsuoka has confirmed its striking Mazda MX-5-based Roadster will be coming to the UK and making a debut in mid-June, priced from a faintly astonishing £53,800.
Those who are already aware of Mitsuoka will know they are infamous for creating distinctive sports cars and wacky imitations of 1950s and 60s British models. So all but the most knowledgable car fans could be forgiven at first glance at least for mistaking this for a classic Jaguar, with its retro-inspired styling.
At the front, the headlamps appear to be borrowed straight from the Morgan Aero 8, but push further together and surrounding a familiar-looking chrome grille. The same flowing wheelarches can be seen, but the huge bonnet looks even longer than the Aero 8's.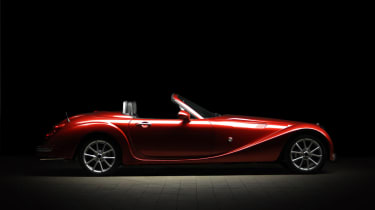 Side-on you can clearly see where the basis for the Mituoka Roadster comes from, with the doors, windscreen frame and rear deck straight from the outgoing third-generation Mazda MX-5. The rear appears to get similarly backward-looking styling cues as the front.
Don't expect it to handle exactly like the MX-5, however, considering the huge wheelbase extensions the new styling has brought. It is powered by Mazda's 2.0-litre four cylinder petrol engine, and gets a six-speed manual or Powershift autobox sending power to the rear wheels.
The Mitsuoka will be sold in the UK through independent Mazda dealers TW White and Sons, with three dealers in South London, Kent and Surrey.
What do you think of Mitsuoka's oddball effort, and would you pay that much for a rebodied Mazda MX-5? Let us know in the comments below...