Reborn Spyker to take on Tesla with electric sports cars
Troubled Dutch supercar maker Spyker announces merger with electric aircraft maker Volta Volare, likely to build electric sports cars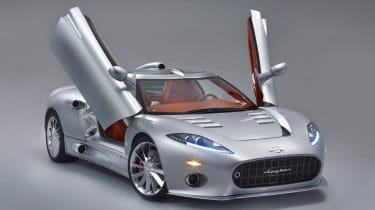 Spyker is a car brand with a short but interesting history behind it and its seems like the next action-packed chapter is about to unfold. The Dutch bespoke supercar builder is celebrating the fact it is now debt-free, and it seems it's planning to build electric sports cars to take on Tesla.
The Spyker brand, launched in 2000, is famous for extrovert supercars such as the C8 and C12. But it hit troubled times in recent years, with a botched acquisition of now-dead Saab back in 2011 seriously harming the firm's financial situation. It deliberately entered bankruptcy at the end of 2014 to restructure.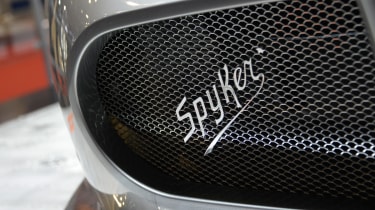 But it's now out of the insolvency period, a fact Spyker CEO Victor Muller announced in a statement last week. More interestingly, he went on to outline plans for Spyker's revival, including merging with electric aircraft manufacturer Volta Volare which currently owns a stake in Spyker.
He explained that, "'the company I founded 15 years ago is now set to build sensationally elegant and classy electric motorcars and electric planes for decades to come.", before announcing his desire to merge with the US-based aircraft maker. Volta Volare currently produces a 300bhp electric motor for its aircraft range, and it seems that Muller is eager to get his hands on the power unit for a range of sporty electric models.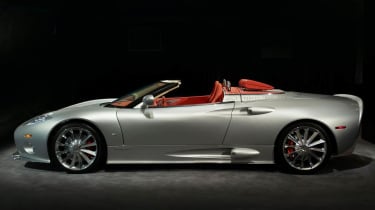 With Tesla establishing itself as the dominant force in the high-end electric car market, he'll certainly have some competition. But Muller is no stranger to bold moves in the industry, as referenced by the company's Latin slogan "Nulla tenaci invia est via", meaning "For the tenacious, no road is impassable".
Spyker is no stranger to not playing by the rulebook. In 2006, despite a lack of financial stability, it acquired the defunct Midland F1 team, renaming it Spyker F1. Limited success saw it sold on to create the current Force India team. Spyker has also partnered with Zagato in the past, and even announced it was planning to move production to the UK.
We hope to hear more about Spyker's revival soon, although don't expect to see a physical car for a few years yet.
Are you pleased to see Spyker back in business? Let us know in the comments section below...