Clever app set to 'lock out' young drivers using mobile phones at the wheel
Motorists signing up to use new Romex app service could also cut insurance costs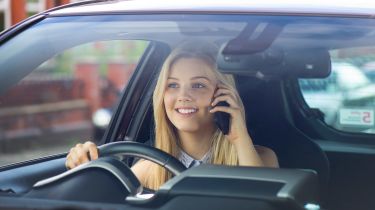 A new mobile phone app is set to prevent young drivers from checking their smartphones at the wheel, and could help them reduce their insurance premiums in the process.
Employee tracking specialist Romex is developing an app that uses the phone's GPS system to detect when it's travelling at 4mph or more, at which point it locks the device, disabling calls, texts, E-mails and social media accounts, among other distractions. It can also monitor your speed and time spent at the wheel.
The firm already sells a similar product to the fleet sector and is now adapting it for the consumer market. It's targeting young drivers and could launch its latest product as soon as May.
Steve Arscott, Romex's sales director, told Auto Express: "It's called Distraction Prevention. We're approaching younger drivers because they're the ones most likely to be glued to their phones."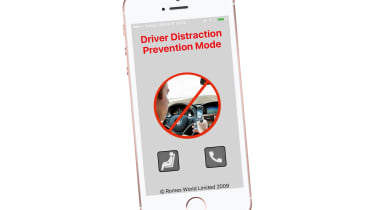 There will be a charge for the service and it will work in tandem with an app called Guardian, which allows parents to monitor where the driver is and whether they've been speeding – just like a fleet manager can with a company car driver.  
Arscott added: "We're looking for insurance partners at the moment. One good incentive for a young driver to have it on their phone is they would get a rebate on their insurance policy." 
• Best in-car dashboard camera apps
There could also be a reward system where users earn points and exchange them for a free coffee or cinema tickets if they successfully complete a number of journeys without negative results.
You can declare yourself a passenger and use your phone on the move in the fleet app, and the consumer version will have a similar feature. If this option is selected, it sends a notification to parents via the Guardian app.
What do you think of an app that can lock a mobile phone? Let us know below...