Best in-car dashboard camera apps 2020
Are smartphone dashboard camera apps an alternative to physical dashcams? We test eight to find out
Fancy getting a dash cam? Well, you could already have one in your pocket, because there are now plenty of apps that will turn your smartphone into an in-car camera, and most of them are free to download.
Retrieving video footage from a phone is easy, too, but there are a few downsides. First, you'll need a solid mounting that doesn't obscure the lens. Also bear in mind that the cameras on most smartphones won't be able to capture as much in a frame as a dash cam, plus they use a lot of power, and could even make the phone overheat and shut down.
Since our last test two years ago there has been a shake-up among the apps, with many we rated no longer available. So which is now the best app to keep an eye on your journey? We downloaded eight to find out.
How we tested them
Using an iPhone X, we checked how easy it was to use the app and whether the instructions made it simple to operate. We then looked at the quality of the footage in daylight and at night, and tried out any extra features that enhanced the app, such as GPS data, road-sign recognition or speed information. Finally, all the apps were free to download, so we looked at the cost of going ad-free or upgrading.
Verdict 
These apps are a compromise compared with a dedicated dash cam, but they could be handy if you only want to use one occasionally. None is perfect but they are free, so we'd advise downloading one and seeing if it works for you. Start with the RoadAR Smart Dashcam: it's a good all-rounder, but the second-placed Navmii is fine if you don't need GPS data. 
1. RoadAR Smart Dashcam
2. Navmii AI Dashcam
3. Smart Dashcam Pro
Reviews
RoadAR Smart Dashcam - Best buy
Price: Free (£1.99 to upgrade)Rating: 5 starsAvailable on: Android, iOS
Once you get past the badly translated instructions, this app seems to have it all. It recognises traffic signs, has impact detection and a GPS stamp. It has speed-camera warnings, too, although these rely on a network of users to upload the locations, and it didn't know about several we passed.
The video quality is good, though, and the files are coded with the time and location. There are no ads, either, so while you can pay to upgrade, there's little incentive to do so.
Navmii AI Dashcam - Recommended
Price: FreeRating: 4 starsAvailable on: Android, iOS
If you are not too worried about having GPS location data on your dash cam, the Navmii works really well. It has manual settings for resolution and impact detection, although it was fine for our test in the 'default' mode, with no false alarms over potholes.
The app will also recognise and display speed-limit signs. However, the footage is a little wobbly, especially at night. You can't use the phone in portrait mode either, so make sure you're happy in landscape only. 
Smart Dashcam Pro
Price: Free (ad-free approx 80p/month)Rating: 3 starsAvailable on: Android, iOS
The big selling point of this app is that it only records footage if the sensors in your phone detect an 'incident', saving you from storing hours of video for no reason.
Partnership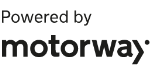 Need to sell your car?
Find your best offer from over 5,000+ dealers. It's that easy.
The system also turns off the screen to save power after a few seconds, while the resulting footage is acceptable once you've calibrated the settings. The app is funded by banner ads on the screen, but you can get rid of them by subscribing for $0.99/month (about 80p). That would make it pricey over the long term, though.
Car Cam
Price: Free (£1.99 to upgrade)Rating: 3 starsAvailable on: iOS
This app is very basic, with no GPS tracking or speed data – just the footage, date and time. The biggest advantage to this is battery life; with only the camera running, it's not nearly so heavy on the power usage.The app will work with either the front or rear camera on your phone, and in portrait or landscape mode.
The quality of the footage is good too, and you can banish the small adverts on the screen by paying a one-off fee of £1.99. This app is nothing particularly special, but it doesn't really do anything wrong either.
Aviva Drive
Price: FreeRating: 3 starsAvailable on: Android, iOS
Aviva designed this app for its customers, but it can be used by anyone. It measures the way you drive over 200 miles and, if the electronics think you are a safe driver, it will offer you a discount on your premium. Once you are insured, the built-in dash cam (with impact detection) can be used to support any insurance claims. It's perfect if you want a discount or a hassle-free claim, but it's a pretty basic camera app. 
IPCCamsoft Smart Dash CAM
Price: FreeRating: 2 starsAvailable on: Android, iOS
This app promises several key features, but the menus appear blank on the set-up page and you can't get back once it's loaded, so we couldn't enable and tailor some of the things it can do. It did an okay job, but the image was a little fuzzy, especially at night.
It's free to download and use, but funded by distracting ads at the base of the screen. 
Dashcam 2
Price: FreeRating: 2 starsAvailable on: iOS
Unusually this app hasn't been updated since our last test. But it doesn't feel too old; it still looks slick, with Google Map incorporation on the screen and the ability to record from the front or rear cameras. Clips are saved in a loop with a location, so they're easy to identify. You can even film in super high-quality 4K. But with no image stabilisation, the video from rougher roads, especially at night, is almost unusable.
Dashcam – Car Crash Recorder
Price: Free (£4.99 ad-free)Rating: 2 starsAvailable on: iOS
We got frustrated with this app, despite some neat features. The film is only saved in 720p and we had to calibrate the impact sensors. Less easy to fix were the messages asking us to rate the app or upgrade to the paid version every few seconds. They made it almost unusable, and we'd expect a taster before being given the hard sell.