"Is it worth buying a used luxury, performance or supercar?"
Prices for used cars in the classifieds can be tempting. But it could also be a financial time-bomb, as Mike Rutherford's been investigating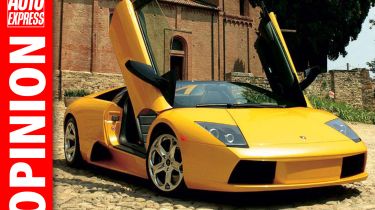 The question I'm asked most - what's the best thing you've ever driven? - is instantly answerable. It's a Tyrrell F1 car I piloted - when younger, braver and slimmer!
Second most-asked question is trickier; is it worth buying an old luxury, performance or supercar costing a fraction of its original price? If the vehicle has a bulletproof reputation, respectable, verifiable history (including service stamps plus receipts) and you've got the cash, go for it.
• Auto Express Used Car Awards 2016
Do what I did and spend around £10,000 on, for example, an ageing Mercedes priced around £100,000 when new. But, ideally, keep another ten grand up your sleeve for servicing, repairs and parts replacements which will, inevitably, be high. It's less a case of if you'll incur such 'unexpected' bills, more a case of when.
If you don't have a lump-sum contingency as backup, at least try to put a minimum of £100 away each month to cover those 'unexpected' expected items. Alternatively, a hundred quid or more could be the monthly warranty cost on, for example, a well and truly second-hand supercar.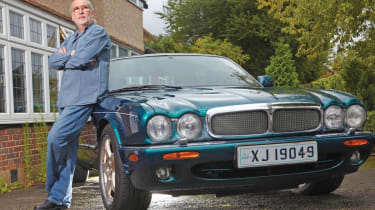 No need, I hear many a defiant car nut cry. I'm not so sure. Especially as a leading firm, Warrantywise, has just told me that electrical repairs or gearbox and engine rebuilds/replacements on some 'exotic' used cars can easily cost £6,000 - £15,000. That means £9,500 for a Nissan GT-R gearbox (selector), £9,997 for a Ferrari 550's major electrical fix, and £15,000 for sorting an obviously serious mechanical issue in the engine bay of a Lamborghini Murcielago.
Such eye-wateringly expensive jobs are inexcusable and surely impossible to justify. For heaven's sake, what sort of lovely jubbly profit can a garage enjoy when handing a hapless customer a £15,000 invoice in return for mere 'mechanical' work beneath a bonnet?
• Postcode lottery over car repair bills
A one-off bill that's as obscenely high as this is enough to buy a brand new car or two (Dacia Sandero plus VW up!). Or a legendary and modestly specified used sports car (Porsche 911 or Mazda MX-5 anyone?). Alternatively, 15 grand might cover the fuel and car insurance bills of many a real-world driver for a decade.
On the above evidence, it appears that 'exotic' car repair costs can be a scam, while asking prices for quality new and used cars, fuel, insurance and warranty cover can be a steal.
Have you ever bought a used prestige car? Let us know your experiences in the comments below...