The Grand Tour: first episode details and how to watch
We watched the first episode of Clarkson, Hammond and May's new Amazon Prime motoring show - The Grand Tour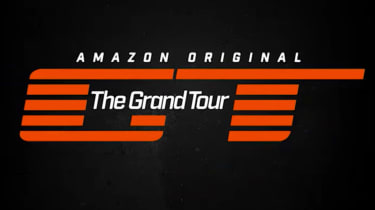 After a lengthy 18-month hiatus, Jeremy Clarkson, Richard Hammond and James May are back on our screens – but this time, it's not to present Top Gear. The trio are heading up a totally new motoring programme, made for Amazon Prime rather than the BBC, and it's called the Grand Tour.
We sat down at 00:01 in the morning to tune in for the release of the first episode, and can happily report that The Grand Tour looks set up to be an excellent show. The similarities to the old Top Gear are undeniable, but after all, that's what the fans really wanted. Clarkson, Hammond and May have created a new programme that's bound to appeal to the old audiences. It hits all the buttons that Chris Evans' reborn Top Gear couldn't manage.
• 10 best movie cars of all time
As with any brand-new series, it's not perfect straight away - some of the in-studio segments seem a little stilted, and we hope that the BBC jokes will soon peter out. But there's plenty of action - including the big-hitting McLaren P1/Porsche 918/LaFerrari shootout that so many were looking forward to. Amazon's production values are stunning, too - easily the equal of the BBC's. We won't give too much away here, but The Grand Tour is definitely worth a watch, and we're looking forward to seeing how the series progresses.
Intellectual property rights mean Amazon's Grand Tour team has had to skirt around many of the old Top Gear's features – format, regular items and even catchphrases have had to be altered to avoid the threat of legal action.
Instead, Amazon has thrown the budget at the Grand Tour. With the cost of making the show reported to reach up to £4.5 million per episode, sources say that just the opening scene cost a staggering £2.5 million on its own, and should set the scene for some incredible stunts throughout the series.
Rather than having a single static studio, the Grand Tour will move around the world taking a large marquee with them in which to film studio segments. As well as the three presenters, several members of the old Top Gear team have jumped ship from the BBC to join Amazon in making The Grand Tour.
Black Friday offer
Good news! Amazon is offering new users £20 off a year's Prime membership as part of its Black Friday deals. Just click here to be taken to the relevant page. Amazon Prime Instant Video is currently the only way you'll be able to watch The Grand Tour.
The Grand Tour: what happened
In motoring and TV circles the tale is almost legendary – the story of Jeremy Clarkson's 'fracas' with a Top Gear producer. Clarkson's behaviour led to him being fired from the BBC, which left Top Gear without a main presenter for the first time since 2002.
Co-presenters Richard Hammond and James May were initially tipped to stay on with another presenter joining them, but soon they quit the show too, with May famously saying "The three of us come as a package".
Top Gear did continue, of course, with a totally new team of presenters led by Chris Evans. While some of the team were positively received, especially veteran Youtube broadcaster Chris Harris and sitcom star Matt LeBlanc, the show as a whole suffered with plenty of negative press.
Evans was accused of trying to be too much like Clarkson, and his presenting style was criticised for being too 'shouty'. Evans has since quit the revamped Top Gear, leaving the Grand Tour perfectly placed to pick up disillusioned viewers who were hoping for more of the same.
The Grand Tour: what are we expecting?
Amazon has allocated a huge budget for The Grand Tour, with a reported £160 million on offer to make just twelve episodes. The team has signed up for three series initially, but it's not yet known if budgets for the next two will be quite so extravagant.
Intellectual property rights mean that The Grand Tour isn't able to retain many much-loved features of Top Gear. Tame racing driver, the Stig, remains with the BBC, and has been replaced instead by 'The American' (a NASCAR driver named Mike Skinner) while segments like 'Star in a Reasonably Priced Car' and the Cool Wall are absent.
Still, there is bound to be plenty of action. A selection of teasers for the series shows the three presenters in a selection of cars, ranging from the old and terrible to the frankly sublime. A major feature was the triple test between the Ferrari LaFerrari, Porsche 918 Spider and McLaren P1 – an item that the presenters were desperate to film on the old Top Gear TV show, but were ultimately unable to.
The focus will also be firmly placed on the relationship between the three presenters. With over a decade of working together on and off-screen, the trio know how to get a laugh, and the deprecating humour was a highlight of the old Top Gear. Jeremy Clarkson describes the new show as 'three middle-aged men, in poor condition, falling over and catching fire, and occasionally a car goes by.' That just about says it all.
The Grand Tour: when is it on?
The first episode was released on Friday November 18. While rival streaming service Netflix tends to drop an entire series at once, allowing viewers to 'binge-watch', Amazon will be releasing a new episode every Friday instead.
With no TV schedules to adhere to, the programmes don't need to be a strict length. While most episodes are roughly 60 minutes long, the first episode will be a 70-minute epic.
The Grand Tour: how to watch
Currently the only way to watch the Grand Tour is to sign up for an Amazon Prime membership. This currently costs £79 per year, but comes with other perks – access to Amazon's music streaming service, free 1-day delivery on Amazon products and – if you live in London – access to Prime Now, Amazon's grocery delivery service.
You can also sign up for a standalone Prime Video membership for £5.99 a month. If you're unsure about committing to a long contract, you can get 30 days free Prime membership - enough to watch the first few episodes of The Grand Tour.
Amazon has announced that the Grand Tour will initially be available in the UK, the US, Germany, and Japan. Residents in those countries can begin watching now - the rest of the world will have to wait until December, when they can catch up on the series and join in watching new episodes each Friday.
Prime Video can be watched on most mobile devices like tablets and smartphones. If you prefer a larger screen, you can watch it on your laptop or PC. Most modern smart TVs will have support for Amazon Prime Video, too, but if not you can purchase an Amazon Fire TV stick for £35 which will turn an older TV into a smart one.
Check back after Friday's show to see our thoughts on Clarkson, Hammond and May's new venture...