Rolls-Royce reveals one-off Wraith by Emirati artist Mohammed Kazem
Bespoke Wraith has already been sold to a Middle Eastern customer, and is part of a new art collection by Mohammed Kazem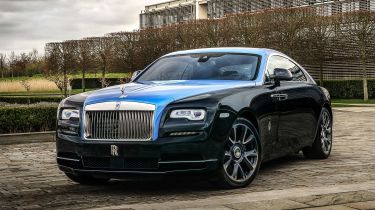 Rolls-Royce has revealed a newly commissioned bespoke art car – a one-off Wraith produced as part of a series of pieces by Emirati contemporary artist Mohammed Kazem.
• Best luxury cars on sale 2017
The one-off Wraith forms part of the artist's new 'Directions' collection, and will find its way to a Middle Eastern customer once it is taken off public display in Abu Dhabi, alongside other works produced by Kazem.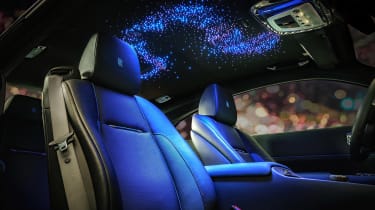 The main focal point of the one-off Wraith is the unique Starlight headliner, which took 90 hours to complete. It's hand-stitched with the coordinate locations of the craftspeople who created it, requiring 60,000 individually embroidered stitches. 863 individually placed fibre-optic threads also illuminate the headliner. The use of coordinates hasn't come at the direct request of this car's future owner – it's a running theme in many of Kazem's pieces.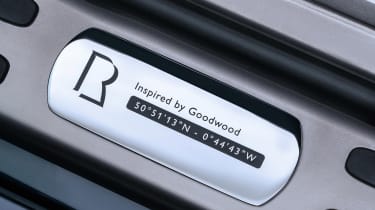 Other touches include a bespoke backlit clock in the cabin - also embellished with coordinates - and specially engraved door plates featuring the coordinates of the Rolls-Royce factory at Goodwood. Black leather upholstery contrasts with the blue glow of the fibre-optic threads in the headliner, and the final touch is the two-tone paint finish, featuring a blue bonnet and roof.
These days bespoke Rolls-Royces are, ironically, becoming increasingly common. Last week the firm revealed the first in a series of bespoke Wraiths commissioned by British rock stars. Each of the 'Inspired by British Music' Wraiths will be sold, with a proportion of the sale value donated to charity.
What do you think of this latest bespoke Wraith? Let us know in the comments section below...