Traffic jams cost economy £9 billion a year
The UK's worst traffic jams revealed in a new study, as the Government recommends using slip roads as contraflows in the future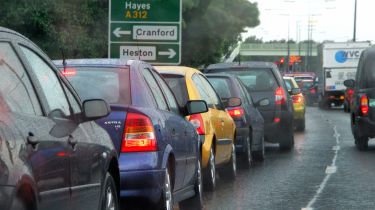 The UK's worst traffic jams have been revealed in a new study that found tailbacks cost the economy £9 billion a year.
Research by traffic analysts Inrix shows drivers encountered 1.35 million traffic jams in the UK in 2016, accounting to over 3,700 every day. The estimated costs are calculated as a result of wasted time, fuel economy and pollution.
• London is Europe's worst city for traffic congestion
The worst traffic jam occurred on 4 August on the M5 in Somerset after two lorries collided. The 36-mile tailback took workers 15 hours to clear and was estimated to cost £2.4 million. Other big accidents included three separate incidents on the M6 between November last year and April this year. Each of the incidents caused at least seven hours of delays, with the worst – occurring on Junction 32 on 13 December causing 10 hours of disruption.
The Government is said to be demanding highways agencies work quicker to reduce delays caused by accidents on motorways and A-roads. According to a letter seen by The Times from transport minister Jesse Norman to Highways England, the Government is now urging agencies to consider using sliproads as contraflows to clear traffic quicker among other solutions.
In the letter, following an incident on the M3, transport minister Norman said that he wanted to "ensure that disruption to motorists and communities is minimized during and after events such as this."
He added: "A particular feature shown in the media was the availability of empty slip roads, and I would be interested to know whether you considered if these could be used as contraflow to move traffic off the motorway."
Highways England said it cleared 85 per cent of motorway and A-road incidents within the hour.
What's the longest traffic jam you've been stuck in? Tell us in the comments below...