Rise in untaxed vehicles following death of tax disc
Figures show increase in drivers caught without tax; ignorance of law being blamed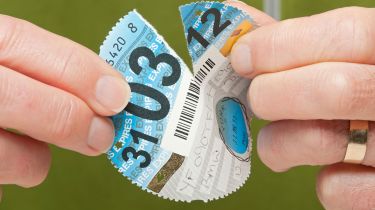 Enforcement cases for untaxed cars have risen by almost 50 per cent in the six months since the tax disc was scrapped, Auto Express can reveal.
Exclusive data obtained from the Driver and Vehicle Licensing Agency (DVLA) shows 117,490 enforcement cases were created between October 2014 and March 2015 compared to just 82,999 and 86,939, in the previous two six-month periods when the tax disc was still in operation.
• Death of the tax disc: everything you need to know
The number of out-of-court settlements issued for drivers without tax has nearly doubled, too, since the abolition – to 97,348 from 53,799. Prior to the changes, we reported on concerns over motorists losing out on a month's tax when they sell their car and how untaxed cars would be tracked. But an Auto Express poll of 6,514 readers found 42 per cent said the new system is actually better and 11 per cent said they'd noticed no real difference.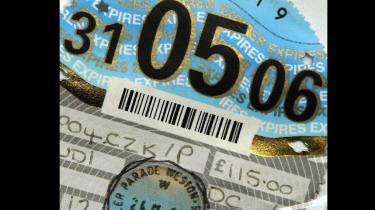 However, 16 per cent admitted they still weren't aware of the changes, with the main one being that tax isn't transferable during the sale of a vehicle. And it's this part of the revamped set-up that has caused the increase in untaxed fines, according to the DVLA, rather than a more proactive enforcement approach or motorists deliberately trying to evade tax.
A spokesman for the DVLA told us: "We continue to operate a comprehensive package of measures which makes vehicle tax easy to pay but hard to avoid.
"We write to every new vehicle keeper when they buy a used vehicle to remind them that they must tax the vehicle before they can use it. If they don't, they become eligible for enforcement action."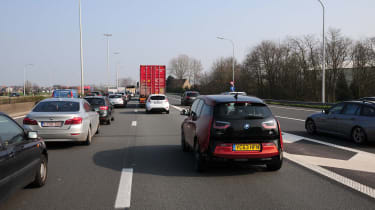 Paul Watters, head of roads policy at the AA, said it had received numerous examples of drivers being unwittingly caught out.
He added: "People who don't know the tax automatically cancels when a vehicle changes hands may have bought a second- hand car and been told, perhaps dishonestly, that the disc is valid when it isn't. We had examples where members had a disc, but it wasn't valid and so were fined."
The tax becomes invalid once the V5C paperwork has been processed, so the enforcement case can take weeks to catch up. Watters said an online vehicle keeper transfer system is needed to make it easier rather than just sending letters to drivers.
He added: "Currently it's not happening in real-time. If it was online you could have a big warning screen about the tax becoming invalid. That would stop a few of these who have been caught out."
Are you confused by the changes to road tax in the UK? Let us know in the comments below...