Pointless and confusing road signs to be removed
Councils told to remove unnecessary road signs following concerns they waste money, are unattractive to look at and confuse drivers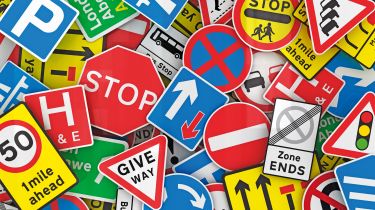 Councils have been told to remove pointless road signs due to concerns they waste taxpayers' money, confuse drivers and are unsightly.
New guidance from the Department of Transport (DfT) describes the "overuse" of traffic signs in recent years as having "blighted the landscape" of towns and villages across the UK, the Times has reported.
• A fifth of drivers ignore smart motorway red X signs
Now, local authorities are being told by the Government to remove signs deemed "obsolete or unnecessary", instead adopting a "less is more" approach when planning the implementation of road signs in the future.
In addition, the guidance suggests all temporary signs should be allocated a "remove by" date to prevent them left at the roadside for longer than necessary.
The guidelines instruct local authorities to remove red signs advising drivers of a "new road layout ahead" within three months of the relevant roadworks being finished. Meanwhile, yellow signs displaying the location of a new housing development should be taken down after six months.
Brown tourist information signs should only display "major destinations" – not places used mainly by locals – and don't need to be placed any further than two or three miles from the destination.
• Utility companies taken to task over poor road repairs
Signs indicating a new speed limit should be placed on the nearside of the road, as opposed to both sides, while no more than two signs mounted on the same support so drivers are not confused by seeing four or five warnings at once.
The guidelines also suggest signs could be mounted on walls, railings and lamp posts in order to prevent unnecessary clutter on streets. Plus, when councils are considering putting new signs in place, they are advised to review whether any existing ones are still relevant and if they can be rationalised or removed.
Thousands of "unnecessary" road signs set to be removed
Thousands of pointless road signs could be removed from across the country, after a Department for Transport (DfT) report found the vast majority of warning signs were "entirely superfluous".
The report comes from a DfT Road Signs Task Force, which was set up in 2015 to investigate the proliferation of road signs. Its authors said the UK currently has around 4.3 million road signs, many of which had been installed in the "totally fallacious" belief that a greater number of signs reduce accidents, or prevent legal action being taken against local authorities.
The report, completed in March 2017 and obtained by The Times via a Freedom of Information request, recommends that entire categories of sign be scrapped altogether, and argues many warnings presumed an "insulting degree of stupidity on the part of drivers".
Likely signs for the chop include traffic light, roundabout and junction warning signs, clearway signs and 'end of motorway regulations' signs. Speed camera warnings could also be taken down, with the experts behind the report recommending a national online speed camera database replace them.
The number of road signs in the UK has grown from 2.16 million in 1993 to 4.57 million in 2013, an increase the Task Force called "unsustainable". It wants new rules drawn up for councils, which would stipulate signs should be no taller than 2.1 metres in most circumstances, while those with reflective backings should not have individual spotlights.
Partnership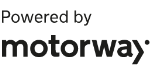 Need to sell your car?
Find your best offer from over 5,000+ dealers. It's that easy.
• Number of abandoned cars doubles in five years
And while some signs are installed in the name of safety, the report found having too many risks inflicting "information overload" on drivers, having a "detrimental impact on road safety."
The Department for Transport told The Times it was working on a new rulebook for road signs, and this would likely take some of the Task Force's recommendations on board.
A DfT spokesman said: "Nobody likes clutter, which is why we want to reduce the number of unnecessary traffic signs being used. Local councils are best placed to decide if they want to remove, replace or install new signs on their roads. We provide guidelines to help them make sure their signs are clear for road users."
Sir Alan Duncan, who lead the task force, said when it was launched: "I have been campaigning on this issue for twenty years. I am delighted to lead this initiative. The UK has erected thousands of road signs which are completely unnecessary, such as traffic light warning signs when you can see the lights themselves."
Now read about how learner drivers will be allowed on motorways from 4 June 2018…