Best speed camera locators and apps 2022
Know your limits with these speed camera locators - and apps - to help avoid heft speeding fines
Even the most careful driver can find themselves straying above the speed limit. Maybe it's late at night and there are no other cars around, or you're just following the flow of other traffic. With so many different restrictions and constantly changing limits on smart motorways, it can be easy to get caught out. 
If you're unlucky, you could spot a police detector van just a little too late, or maybe see the dreaded double flash of a camera as you pass under a motorway gantry. The inevitable envelope in the post might require you to spend a day on a speed-awareness course, add points to your precious licence, or demand you go to court.
A speed-trap locator can help you keep track of the limits and keep the points off your licence. Given that cameras tend to be located at accident blackspots, they're a useful way to make you aware of dangerous road junctions, too.
We tested a selection of devices and apps to see which is the best choice to keep your licence clean.
How we tested them
There are two types of locator – those in a separate device, and smartphone apps. Although the latter are inevitably cheaper – and some are even free – they can have compromises when compared with a dedicated device. 
We tried both types on an identical route, which incorporated fixed and variable speed camera locations on motorways and minor roads. We also passed two commonly used mobile camera locations on an A-road. The apps were downloaded to an iPhone 12. Points were awarded for accuracy, clarity, ease of use and price.
Verdict
As smartphones become more sophisticated, the apps to help you avoid speed traps get better too. This means that separate devices become less necessary, but might be preferred by some drivers. 
If that's you, we liked the Saphe Drive Mini or Road Angel - as long as you have deep pockets and don't want to connect to a phone. 
If you're happy using an app, all of those tested found the fixed cameras on our route. Waze's ace card is the amount of crowd-sourced data it can collect from users, which means you are more likely to be warned about a mobile unit.
Devices
Saphe Drive Mini Speed Camera Detector
Road Angel Pure
Apps
Waze
RadarAll
Saphe Drive Mini Speed Camera Detector
The Drive Mini is small enough to blend in to most dashboards and is kitted out with a long-life rechargeable battery, so that means it doesn't require wires trailing across the interior to keep it powered. 
When it's linked to an app on your smartphone it connects automatically once you're driving, and it's easy to forget the device is there until a warning siren blares out of the car's speakers. 
The small screen tells you the subject of the alert, while two buttons allow you to report incidents or speed traps to help warn other Saphe users. It's not a perfect system, but it works very well and looks like great value for money here – even when compared with Saphe's own One+.
Partnership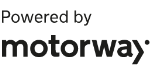 Need to sell your car?
Find your best offer from over 5,000+ dealers. It's that easy.
Waze
Price: Free 
Rating: 5/5
Contact: waze.com
Waze is the favourite sat-nav app of professional drivers, thanks to its ability to spot and avoid traffic jams. But it also uses reported feedback from users to warn of problems on the road, such as accidents, potholes and speed traps. Given that thousands of people use Waze, this data is bang up to date and very useful. 
Other fixed speed cameras are also logged on the app, and it works seamlessly with Apple CarPlay or Android Auto in newer cars. It's free to download and has no adverts either, meaning it's a risk-free way of avoiding tickets.
Buy now from from the Apple App Store...
Road Angel Pure
The Road Angel has been our Best Buy in two previous tests, but it has remained unchanged while the technology around it has progressed quickly. This makes it difficult to justify the cost now, even for professional drivers who need to keep a squeaky-clean licence.
It still works well, with a built-in SIM card, which updates the location of cameras and variable speed limits every 60 seconds with a feed from the Highways Agency. It has a built-in laser detector too, so may be able to warn of traps. But the unit costs a whopping £249 and the top subscription package is £149 per year. There are cheaper ways to avoid the tickets.
RadarAll
It's not the prettiest-looking app, but RadarAll does a decent job of alerting you to cameras, with the limit also displayed on the screen clearly next to your actual speed. Google supplies the traffic data too, so you can steer around snarl-ups using the best crowd-sourced data. 
There's a small advert on the bottom of the screen, but a reasonable £5.49 per year gets rid of it and provides a few other useful features. Our favourite is the ability to link the app to your smart watch, so it vibrates and displays the speed limit as you approach a camera.
Buy now from the Apple App Store...
Drivesmart Pro
The Drivesmart's small black box looks like a relic from the eighties, and to keep the speed camera location up to date, you'll need to plug it into a PC (unfortunately it doesn't work with Macs) to download the latest GPS information. 
This is a bit of a faff, but the upside is that there are no ongoing costs associated with its upkeep and you don't need to be connected to a mobile phone network. It works well enough, with voice warnings and a GPS real-time speed display. It found all of our cameras too, but seems pricey for something that an app will do. 
Saphe One+ Speed Camera Alarm
Price: £49.99 
Rating: 3/5
Subscription: Free 
Contact: Saphe
Saphe's cheaper offering is neat and discreet, resembling a half-sized computer mouse. It's small enough to hide in the palm of your hand and has a built-in battery, which is said to last months. 
Like the Drive Mini (p60) it connects to your phone via Bluetooth and then alerts you to cameras and incidents. It also has buttons so the driver can report traps and accidents.
But without a screen you aren't sure of the type of alert, and you need to look at the app to check. This means it offers very little over a (free) smartphone app.
Best speed camera locator apps
TomTom GO
Price: Free or £12.99/year   
Rating: 4/5
Contact: tomtom.com
Although the TomTom app's primary role is as a navigation tool, it is also one of the clearest and most helpful speed camera spotters, too. Besides alerting you to the usual fixed cameras and popular sites for mobile cameras, it records your average speed while you are driving between SPECs average speed cameras, so you can slow down if you risk posting above the limit. It works brilliantly with Apple CarPlay and Android Auto too.
It's not perfect though, because it warns of fixed cameras that are on the opposite side of the road. You can't ignore the cost either. 
Buy now from the Apple Store App...
Radarbot
Radarbot is similar in many ways to Waze, with a navigation option and an ability for users to add alerts for speed traps and accidents on the road that looks almost identical to its rival. But the mapping itself is actually a little clearer and is dedicated to showing speed cameras rather than any other superfluous information. We liked how the app starts automatically when connected to the car's Bluetooth or CarPlay too. 
But if you want the free version you have to put up with ads, while upgrading costs £30.99 a year. Since there are fewer users than Waze, the reported info isn't as comprehensive.
Buy now from the Apple Store App...
Now you can stay safe while on the move, why not take a look at the best parking apps for when you arrive at your destination?