Best parking apps 2020
Find a parking space easily and quickly thanks to these car parking apps
The average motorist in the UK spends four days a year just looking for a parking space, wasting time and causing congestion when circling the same streets hunting for a bay.
These parking woes often continue if you ten discover that a space has a short maximum stay time or is restricted to residents during certain hours. Even when you find a suitable spot, you're often faced with high fees to pay for your allotted time – and that's assuming you have the correct change, if you're using cash.
The pain of parking has been greatly reduced in recent years, though, thanks to smartphone apps. A raft of free options offer drivers the chance to browse for spaces ahead of a trip and pay with debit cards. Some also offer live availability and give you the lowdown on parking rules so you don't get caught out in a town centre. 
We've put seven apps to the test to see which makes finding, and even paying for, a space easiest.
How we tested them
We graded our parking apps based on a user-friendly interface, how easy it was to search for spaces, the number on offer and whether they showed live availability. Extra points were added for those displaying the rules, while a simple payment option was rewarded. Extras such as filtering spaces by type or route guidance to a space were also considered a plus. 
Verdict
Our favourite remains the same this year, with AppyParking taking top spot thanks to its all-round ability. But the 2020 test did show rivals are closing the gap, with JustPark and RingGo running our winner close.
AppyParking
RingGo
JustPark
AppyParking
It's another win for AppyParking, which has the best interface of any on test. You can scroll across the map, with clever colour coding updating to show the parking zone you are in. It shows both on and off-street parking spaces, with neat filters to search out an EV bay or find free parking. There's the added bonus of Google Street View to actually see the space before you get there, while you can select walking or driving directions through one of your mapping apps.
The only downside is that your payment is done through the RingGo service, so you have to have an account with a rival app. Overall, though, this is still our best pick.
RingGo
Most drivers will have come across RingGo in council car parks or on local streets, and the app offers a helpful alternative to paying for parking without using change in a meter. It shouldn't be overlooked as a 'do-it-all' app, though, because the map search is really simple, offering colour-coded live availability, and highlighting restrictions on some bays.
The payment facility is one of the easiest to use: simply enter the code, select your time and pay. You can also store multiple cars and permits on the app, giving you complete parking freedom.
JustPark
Partnership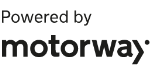 Need to sell your car?
Find your best offer from over 5,000+ dealers. It's that easy.
Another impressive year for JustPark, which offers a well laid-out map allowing you to search nearby, in a specific place or using a location ID when you get to a car park or on-street bay. Filters allow you to findb the exact type of spot you want, including private driveways that can be booked in advance. These bays also have live prices, so you can easily find the best available deal.
Payment is taken directly through JustPark, while you can also make money yourself by renting out your unused driveway or garage through the app.
Parkopedia
We have previously loved Parkopedia for its detailed information, but while it still reigns supreme for the wealth of data on hand, its ease of use falls behind that offered by rivals. 
The interface is a little messier than some competitors' designs, and finding parking is less intuitive. We can't fault the spaces the app does find, though, with on and off-street parking options plus live availability and colour-coded parking restrictions offered.
The main problem with Parkopedia is that the ability to pay through the app and to route via mapping apps require a £4.99 premium package upgrade; these are functions that are free elsewhere. 
ParkMe
Powered by traffic giant Inrix, ParkMe offers a lot of great options but falls behind rivals when it comes to usability. Pricing is listed at the beginning of the search, which means you can easily find the best cost option. 
Once you've clicked on the space, extra information such as restrictions and live availability appears, but that can leave you aimlessly clicking through multiple options to compare spaces.
There's a nice direction function that loads your mapping app, and the entrance to car parks is shown on the map, which is a great addition. The biggest criticism is that there's no ability to pay for parking through the app. 
Your Parking Space
If you're looking for on-street parking or car parks, this isn't the app for you. Your Parking Space purely lists spaces on offer from private owners, whether that's a driveway or garage. The app is clean and concise, with an easy search function that allows you to set an arrival and departure time. All the spaces have to be booked in advance, so you have to plan ahead – good for big events where public parking is at a premium.
Each space has reviews and pictures so you know what you're booking. You can also create an account on the app's website to list your own space and start making cash. A great app for what it does but you'll need another app for payments. 
PayByPhone
We have struggled with this app in previous tests, because it didn't allow you to search for spaces, instead just offering the option to enter a location ID and pay for parking when you arrived. 
However, for this year's test, a map has now been added, which allows you to search for spaces in your chosen area – although there doesn't appear to be any live availability offered.
The map isn't quite as easy to use as rivals' and there appear to be fewer options than on its direct competitor, RingGo. However, once you've found a space, making payments is easy, and is done through the app. You can store the records of multiple cars, too.