UK child car seat, booster seat and baby seat laws explained
Detailed info on latest baby seat and child seat regulations, plus when it's OK to use a booster seat
Older readers may enjoy reminiscing about life before car child seats, when babies slept in footwells or on parcel shelves as their older brothers and sisters roamed all over the back seats fighting, but few would argue things haven't changed for the better.
Well the kids might, as you try to keep them entertained in their car seats on long journeys, but there's no doubt they are a whole lot safer in the car these days. Over the years an increasingly rigorous regimen of child seat rules and regulations mean little ones must now be securely strapped-into one of the extensively tested and officially approved options now available.
It's not just babies either, as the rules apply even to quite big kids. Which means if you're a parent who drives, it's essential to be fully briefed on the latest laws and advice regarding the choice and use of child seats in the car. Because failing to comply doesn't just mean the possibility of facing the financial penalty of a fine - if the worst should happen, the safety of your most treasured possessions is at stake.  
Thanks to pressure from consumers and governments, car safety has become one of the most significant drivers of new technology, and happily national accident statistics reflect the year-on-year improvements. However while some developments from car manufacturers themselves are geared towards improving child safety, most of the safety hardware in your car such as seatbelts and airbags are developed to protect adult occupants.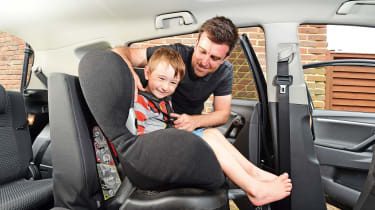 Euro NCAP is the body that performs independent crash testing of new cars, and while they provide child safety ratings alongside adult scores, even their tests are carried out using approved child seats rather than 'built-in' safety kit.
That's why it's vital for parents to know the ins and outs of child safety seats, including how to recognise approved models, how to fit child seats correctly and which types of baby seats, child seats or boosters are required for each stage of your child's development.
There's no doubt that child seats are essential kit for protecting your little ones should the worst happen, and that's why laws are in place to make sure you use appropriate devices.
Even if you've bought the right ones, using child or baby seats incorrectly can greatly increase the risk of harm to them in the event on an accident. That's why it's vital to read and understand the instructions that come with your child or baby seats, and never to simply assume you're doing it right.
As with most car-related legislation, UK child and baby seat rules are dictated by European standards and conventions. The regulations changed in 2018 from when all new car seats had to comply with the iSize standard. Previously the standard was known as ECE R 44/04, but this is now redundant. That doesn't mean you have to update any old car seats of course, as long as they complied with the appropriate legislation when new.
So what are the current rules for child car seats, boosters and baby carriers? Read on to find out...
UK child seat rules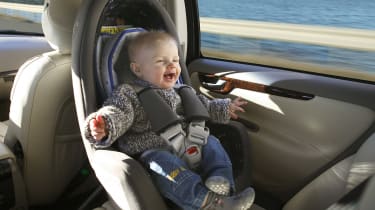 The introduction of the new iSize seat standard is designed to improve child seat safety, because this standard is designed to work in conjunction with the latest safety equipment that is now available on current production cars. The iSize system was first introduced in 2013, but fully superseded the old regs in 2018. The major difference between the two sets of regulations is that iSize provides rear-facing travel for babies and toddlers up to 15 months of age, rather than the 9-12 month maximum for the older rules.
Partnership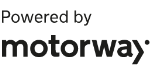 Need to sell your car?
Find your best offer from over 5,000+ dealers. It's that easy.
The reason for the extended period in a rear-facing seat is that research shows that it's the safest position for a baby or toddler in the event of an accident. Tests have shown that a rear-facing position is better for small children, because their necks have yet to fully develop, and in the even of an accident, facing backwards helps to spread the forces of a collision over the child, rather than focusing them on the head and neck area where serious injury could occur.
The recommendation is that a child should be sitting facing backwards when riding in the car for as long as possible, and some iSize specification seats will allow them to do this up to the age of four. However, while a child's age is an obvious guideline as to how long a child fits into a seat, every child grows at a different rate, so UK car seat laws are based on the size of your child, as well as their age.
What are the UK child car seat laws?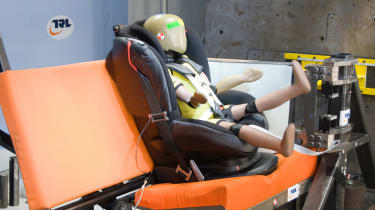 If you are carrying a child in a car, then they must be seated in an appropriate child seat or baby carrier, or sitting on a booster seat. These rules apply to children under 12 or less than 135cm tall, and children can ditch the seat as soon as they reach one of these milestones. The only exceptions are when it's an emergency, and also in taxis, although again children should be belted and sitting.
The car seat must be fitted according to the manufacturer's instructions, and they are not designed to fit in those few cars that still come with sideways-facing rear seats. If you are using a baby carrier
You cannot fit a car seat to a side-facing seat and if you need to put it in the car's front passenger seat then the passenger airbag must be turned off. On most cars this is a hidden function, to avoid accidental switchoffs - check your owners manual. Euro NCAP safety regulations demand that it be obvious when the airbag is switched off, too.
Children over 3 can travel without a car seat if the journey is short, unexpected and necessary. It's also allowable when travelling in a taxi, but they should still be belted in.
Children can only travel in cars where the child car seat has been fixed via a seatbelt with a diagonal strap – the only exceptions are when the child car seat has been specifically designed to work with a lap belt, or both the car and child car seat come with ISOFIX anchor points.
ISOFIX anchor points are fitting points built into a car's chassis that let child car seats clip in without the need for a seatbelt to secure them. Most modern cars come with ISOFIX anchoring points, but be sure to check whether the seat you're looking to buy matches the ISOFIX specifications of your car. They should, because ISOFIX is an industry standard that all manufacturers of cars and child seats are designed to meet.
Size child seat rules are designed to cover seats designed for children up to four years of age, and they use height measurement rather than an age range to show the range of their use. This should ensure that the seat works effectively at protecting a child in the event of an accident.
While iSize is the new regulation that child seats need to comply with, there's no stopping you from using existing child seats. While we wouldn't recommend buying a second-hand child seat (unless you are certain of its history and know it hasn't been involved in a crash), the new rules don't mean older seats are obsolete.
Choosing the right car seat for your child
| | | |
| --- | --- | --- |
| Child's weight | Group | Seats |
| 0kg to 10kg | 0 | Lie-flat or 'lateral' baby carrier, rear-facing baby carrier, or rear-facing baby seat using a harness |
| 0kg to 13kg | 0+ | Rear-facing baby carrier or rear-facing baby seat using a harness |
| 9kg to 18kg | 1 | Rear- or forward-facing baby seat using a harness or safety shield |
| 15kg to 25kg | 2 | Rear- or forward-facing child car seat (high-backed booster seat or booster cushion) using a seat belt, harness or safety shield |
| 22kg to 36kg | 3 | Rear- or forward-facing child car seat (high-backed booster seat or booster cushion) using a seat belt, harness or safety shield |
Child car seat buying advice
Below are our round-ups of the best child car seats in key segments of the market.
• Best baby car seats• Best child car seats• Best child car seat bases
What advice would you give to new parents who are looking for their first child car seat? Share your own tips below...