Car running costs guide: how to save £££s on buying and running a car
Tips and advice on how to save money on car insurance, fuel, tyres, accessories and servicing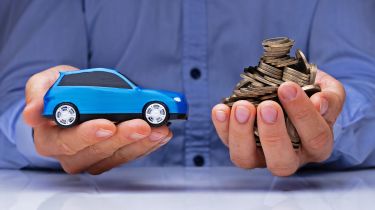 Buying a car is an expensive business, but unfortunately the costs don't stop there. Running a car isn't getting any cheaper either, so when you're budgeting it's crucial to consider all the associated spending required to keep a car on the road, and how you might be able to keep a lid on costs.
The most obvious and frequent expense is fuel, whether in liquid or electric form, but simply shopping around can save you money even with fuel prices rising. And while staying on the right side of the law means you'll need to pay for Vehicle Excise Duty (road tax), insurance and annual MOT testing - if your car is 3 years old or more - there are ways to save in those areas too.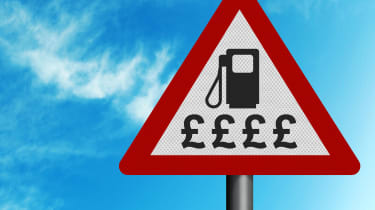 At present, zero-emission vehicles are exempt from paying road tax, so an electric car could be one potential option for cutting costs in the longer term. Regardless of the type of car you drive, you will also have additional expenses to account for such as maintenance, servicing, and breakdown cover, and these can add up very quickly.
It's quite easy to lose track of overall spending on your car, and many drivers are happiest not thinking about it. Fortunately, there's plenty that you can do to help keep these costs as low as possible. A bit of forward thinking, some minimal changes to your driving style, and a bit of shopping around are just some of the ways that you can make surprisingly big savings - and they're all very easy to implement.
Here we have gathered together a bunch of useful tips and advice to help you to reduce your motoring bills...
Shop wisely to save on your car costs
Rising costs represent a multi-pronged attack on the motorist. It's the price of fuel that typically hits hardest, and new record average prices have been making regular headlines for months. British motorists were paying a little over £1 per litre during the early days of the COVID pandemic – we'd love to get back to those kinds of prices now. 
There are many other areas of increasing financial strain beyond fuel, of course, and there's no doubt the cost of owning and running a car is taking an increasing toll on motorists' budgets. 
Petrol and diesel 
We should start with talking about fuel, however. Different techniques can help you use as little fuel as possible, but however frugal your driving style, at some point you'll need to pull into a filling station and part with an uncomfortably large sum of money for a tank of petrol or diesel. 
It is still possible to make savings here, however, with some simple forward planning. Service stations on motorways, for instance, should be avoided at all costs, because it's not uncommon for them to charge more than 10p extra per litre than other stations. Based on filling the average 55-litre fuel tank from near empty, you could be forking out more than £5 extra. Many petrol stations on major dual carriageways aren't much better. 
As for finding the cheapest fuel in your local area, we recommend using services such as PetrolPrices.com, which is available in app form for easy price checking on the go. But before you travel to the other side of town to save a couple of pence per litre, remember that those savings could be wiped out by the cost of the fuel you'll burn simply to get there.
Partnership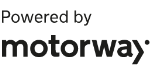 Need to sell your car?
Find your best offer from over 5,000+ dealers. It's that easy.
The general rule used to be that supermarkets offered the cheapest fuel, supposedly to draw in additional customers to the stores, but amid the current price crisis, this can no longer be relied on. The RAC even questioned last month why supermarket fuel cost so much. That said, from time to time retailers will give out vouchers with grocery shopping to knock off a few pence per litre. Finally, while you're spending so much more on fuel, you might as well get a little back using loyalty schemes like Tesco Clubcard (one point per £2 purchased) or Nectar (one point per litre at Esso).
Read more tips on finding the cheapest petrol and diesel near you...
Tyres 
Cheaper tyres, or even second-hand part-worn tyres, can look tempting for the cost-conscious buyer, but they are safety-critical, so you should always choose the very best products you can afford. With only a tiny patch of rubber in contact with the road, a good set of brand-new tyres are key to keeping you and your passengers safe.
Every year, Auto Express publishes tests of the top summer, winter and all-season tyres. The most recent winners in these three categories are the Hankook Ventus S1 evo3, Bridgestone Blizzak LM005 and Hankook Kinergy 4S2, respectively. 
The table below shows how the price of our test winners compare to the cheapest and most expensive alternatives. Prices are per tyre and in the 225/45 R17 fitment you might find for cars such as a VW Golf.
Saving around £150 on a set of four tyres might sound appealing, but in our tests we find a huge gulf in performance between the best and worst products. Price has a small role in our calculations, but is not key. You should look at the detailed results and then choose the best for you.  
Once you've done that, you can visit your local tyre outlet, or choose one of the plethora of online tyre retailers. Our current test favourite is Black Circles, although there is a range of other sites out there, allowing you to pick the tyre you want at prices we've found to be competitive.
You buy the product online, and select a local fitter to have the work carried out. The tyre is shipped directly to the fitter you choose, so all you need to do is drive there, and wait while your replacement is fitted. 
Hankook ventus S1 Evo 3

 

£45.79

£63.37

£191.89

Hankook Kinergy 4S2

£95.49

£54.99

£133.99

Bridgestone Blizzak LM005

£117.49

£52.49

£190.89
Accessories
Spending to save money might sound odd, but there are products and accessories out there that could save you cash in the long run. A dash cam, for instance, could protect you from insurance fraud or stop a claim from unjustly going against you. Our current test favourite is the excellent-value Ring RSDC3000, which costs £85 (plus SD card). 
Basic detailing products, meanwhile, will keep your car in fine fettle for longer, boosting resale value. All owners should at least have good shampoo, wax and polish, plus wheel, glass and interior cleaners. You can search autoexpress.co.uk for test winners. 
Whatever you're buying, though, think about how and where you're buying it from. Use a service such as Google Shopping to find the best online deal, which you might be able to have price-matched by a local bricks-and-mortar retailer. 
Don't forget cashback websites such as Quidco and Topcashback, which could help recoup a few pounds on motoring-related purchases, while extensions for your web browser such as Honey can help comb the internet for the best money-off deals. 
Buying what you need second-hand is a surefire way to save even more money, and well established sites such as eBay and Gumtree make this easy. Don't discount Facebook Marketplace, either – it's particularly ideal for bulkier accessories that you can pick up locally, avoiding postage charges. 
How to spend your car accessories budget wisely 
By Auto Express product test editor Kim Adams
There's an old adage about buying once and buying right, and that's certainly true when buying tools, parts or accessories for your car. Yes, it's possible to buy a set of screwdrivers or pliers for a few pounds at your local bargain store, but when you're working on your car there's a fair chance they'll let you down when you need them the most.
The issue is not just that you'll need to replace them, but it's also the time taken to jump in the car and find a retailer that's open. And you might end up paying more than you need to.
But if you're only using them for light duties, cheaper tools may last a decent amount of time. It all comes down to deciding what you actually need – and that applies to any kind of motoring product.
Each week, we test a wide range of products, which we rate on a mix of performance and price to give you the best advice on what to buy. But it's not always as clear cut as that: a winning dash cam might offer 4K capability and a host of add-on features, but will you actually use them? That amazing set of spanners might stretch to 27mm wrenches, but how often will you use one? Does a fully featured portable sat-nav device give you more than using free Google Maps or Waze on your phone? Decide what features you actually need and search our free product test  archive.
Then consider where you buy them from. Many car spares and DIY shops are open on a Sunday, which is handy. But if you plan ahead and ensure you've everything you need before starting a job, you'll have the best chance of getting products at the lowest prices. Also don't forget to factor in the cost of delivery when making an online purchase; it's often the difference between a good deal and a poor one.
More car money saving tips...