Parking vigilantes earn £10 reporting illegally parked cars on new app
A new app that lets users earn £10 by reporting illegally parked cars to authorities faces criticism from motoring organisations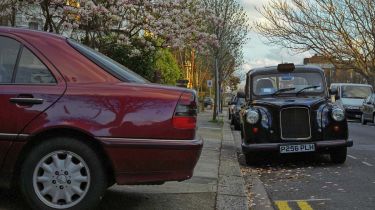 People spotting cars illegally parked on private land can now earn £10 by reporting them to the authorities via a new mobile app.
Anyone with the UK Car Park Management (CPM) app will be able to report illegally parked cars anonymously to the CPM by sending a photograph of it. The CPM then uses the number plate to find its driver via the DVLA database and sends them a fine.
According to the CPM, motorists fined by the CPM won't know if they've been caught by a parking warden or a member of the public.
Speaking to The Mirror, James Randall, managing director of CPM said: "The problem is not with the app but with drivers that do not respect people's land. Now you can take action yourself. The photo uploaded to the app is just the evidence and every one is looked at by a member of staff before a ticket is printed."
• Best parking app for your phone: 2016 group test
However, the app has drawn criticism from motoring organisations concerned over its vigilante image. RAC spokesman Simon Williams said the idea "is wrong on so many levels it beggars belief."
"The sharp practices of parking companies are already regularly called into question with paid officials dishing out fines, but with members of the public being financially encouraged to shop motorists who overstay, it's a recipe for disaster."
AA president Edmund King said: "We hoped that outlawing cowboy clampers would have got rid of these sharp practices but it seems that some of the modern day highwaymen are alive and well."
Would you report someone for parking illegally for £10? Tell us in the comments below...