Councils get £500m to fill 10 million potholes in 2021
The new pothole repair funding is part of a £2.5 billion Potholes Fund that was announced in the 2020 Budget to cover 2020/21 to 2024/25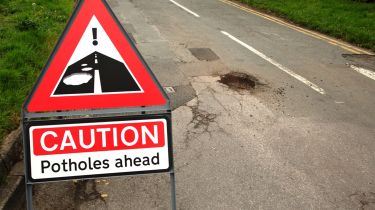 Local councils across England have been handed £500 million to fill millions of potholes over the course of the next financial year.
In the 2020 Budget, the Chancellor announced a £2.5 billion Potholes Fund for the 2020/21 to 2024/25 financial years. The Department for Transport has confirmed that the 2021/22 money has now been allocated. With potholes costing an average of £50 to fill, it's expected that around 10 million craters on thousands of roads will be repaired.
The South-West received £90,031,000 - more than any other region. The South-East has been allocated £82,693,000, the East of England has been given £68,534,000 and the North-West has received £66,467,000.
The East Midlands, West Midlands and Yorkshire and the Humber have been allocated £57,358,000, £54,486,000 and £51,940,000 respectively. Finally, the North-East has received £28,492,000.
The £500 million allocated for just one year of the Potholes Fund is more than the entire £296 million Pothole Action Fund that covered 2015/16 to 2020/21.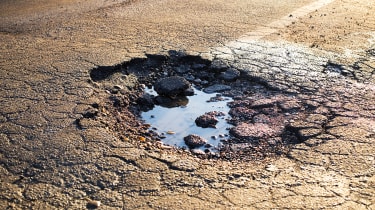 Transport minister Baroness Vere said: "The funding allocated today will help councils ensure roads in their area are kept up to standard, and that the potholes that blight road users can be dealt with promptly."
Jack Cousens, head of roads policy for the AA, said the UK's local road network is "in desperate need of repair".
"Last month, just 15 per cent of our members told us that residential roads were in a good condition," he added. "However, studies show that residential roads in England get resurfaced on average every 119 years. If your street is lucky enough to be chosen we'd recommend a socially distanced celebration, as it will probably be a once in a lifetime event!"
What do you think about the state of UK roads? Let us know in the comments...