Road repair and building plans could be slashed by 2023 'austerity' budget
UK drivers face yet more doom and gloom as signs point to the forthcoming budget leading to big cuts in road-building plans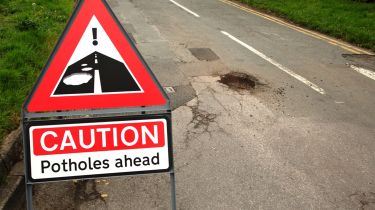 The 15 March budget could be a crunch point for UK roads, as the Department for Transport (DfT) juggles calls for cash against the Treasury's aims to reduce the national deficit.
The DfT says it's "close" to finalising how its spending will be allocated next year. At a Transport Select Committee hearing on 1 February, DfT chief civil servant Dame Bernadette Kelly told MPs: "The March budget will be a significant moment."
Not only will councils be allocated cash for maintaining their crumbling local roads, but the DfT is also grappling with the funding for its Roads Investment Strategy (RIS) for the national network of motorways and A-roads. 
One MP on the committee, Labour's Ben Bradshaw, suggested cost overruns and delays in the current second phase of RIS would mean expensive new projects that National Highways hopes to build from 2025 – which include the A303 Stonehenge tunnel and the new Lower Thames Crossing – were "pie in the sky".
National roads projects under threat
We're in the middle of the second of the trio of five-year Roads Investment Strategy plans – RIS1, 2 and 3 – which were announced in 2014. About £17bn was spent as part of RIS1 from 2015 to 2020, with £27bn allocated for RIS2 from 2020 to 2025, yet almost a year ago, National Highways (NH) admitted delivery of the 69 schemes planned for RIS2 was impossible. It cut the number of RIS2 projects to 58, while the DfT reduced the budget by £3.4bn. The National Audit Office (NAO) says costs for the surviving projects have risen by £3.6bn, and it has been critical of NH planning and budgeting. 
"DfT and National Highways must address the rising cost of its revised portfolio of projects, undertaking a review of all road plans that it wants to move into 2025-2030. This review must consider if these projects remain feasible and provide optimal value," said NAO head Gareth Davies.
The committee heard DfT director general for roads Emma Ward confirm the department will publish its revised thinking on RIS3 imminently, and she gave a broad hint that sorely needed projects may be in the firing line: "We are hoping to issue a consultation around RIS3 shortly. It is likely that the headroom for enhancement projects will be less," she said.
New national networks policy statement
Many of the delays faced by RIS2 projects relate to planning difficulties, with National Highways forced to work much harder than expected to justify major projects against carbon impacts and biodiversity. All schemes must align with the Government's national networks policy, which hasn't had much to say about such things previously. 
However, a new policy statement is expected imminently, which does speak to those issues and could give cover for the DfT if projects in the pipeline are to be scrapped. "The point about RIS3 is trying to manage the balance between different objectives," said Dame Kelly. "Environmental objectives, whether that is Net Zero, biodiversity or air quality, will be a very important set of issues."
Drivers face worsening problems
"The link between underinvestment and the decline and below-par conditions of our roads is clear, with local authorities telling us it would take £12.64billion to bring them up to scratch," said Rick Green of the Asphalt Industry Alliance.
Partnership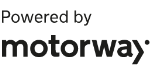 Need to sell your car?
Find your best offer from over 5,000+ dealers. It's that easy.
The RAC has recorded record levels of frustration in its driver surveys this year, too. "We've called on the Government to look at the condition of roads as a priority, and to look at new ways of funding maintenance," said Nick Lyes, RAC head of roads policy. "Drivers pay £40billion to the Treasury every year and don't believe they're getting back what they put in. In fact, they think they're getting less and less, because the roads are getting worse.
"Unless action is taken," he added, "the roads will continue to deteriorate, and we'll see even more vehicles being damaged, and more cyclists and motorcyclists being injured or worse."
Local authorities under pressure
Even before high inflation hit costs, the Local Government Association (LGA) estimated that existing funding would lead to a decline in the condition of the local roads network, adding £375million to the backlog annually. 
"Historic cuts to road-repair budgets have led to a growing backlog, which would take 10 years and £12billion for councils to get on top of," LGA spokesperson Cllr David Renard told us.
The UK's pothole plight in numbers
A pothole was repaired every 19 seconds in 2022 
Drivers are 1.6 times more likely to suffer pothole-related breakdowns than in 2006
55 per cent of drivers complain the standard of pothole repair is - at best - poor
42 per cent report worse signage visibility
30 per cent say grass and foliage maintenance is a problem
63 per of cent drivers have noticed faded road markings
 60 per cent of drivers believe the condition of their local roads is worse than a year ago (Source)
At least 425 cyclists have been killed or seriously injured due to defective road surfaces since 2016
Local Authorities have paid £32m in compensation for pothole-related injuries in the past five years.
(Sources: LGA / 2022 RAC Report on Motoring / FOI request/limesolicitors.co.uk)
Transport Select Committee chair on the UK's pothole crisis
"I'm a driver myself and I get a row from my other half every time I hit a pothole. I can tell you the state of the little lane that my house is on – I saw a picture of the surface of Mars recently, and it wasn't dissimilar"; said Iain Stewart, Chair of the UK Transport Select Committee.
"How is it monitored? Do you look at the number of complaints or claims that a local authority gets from drivers? The first scrutiny will be with the Secretary of State once he's made decisions about budget. There are inflationary pressures and competing priorities, but I want to scrutinise how decisions are made, and if there is the right balance between public transport projects, road improvements and everything else."
What do you think about the state of UK roads? Let us know in the comments...