What is torque steer?
Don't know what torque steer is? Fear not, our handling guide will bring you up to speed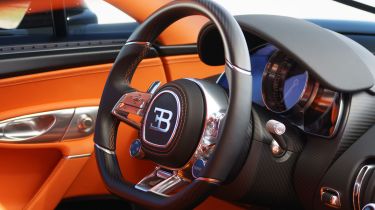 Torque steer is a sensation that is commonly experienced in powerful front-wheel-drive cars. It happens under acceleration as the torque delivered by the engine overcomes the front tyres, resulting in either the steering wheel 'tugging' in your hands, or the car pulling to one side of the road as you accelerate.
The reason for this happening in modern cars is because of the typical transverse, front engine layout used by many car manufacturers. Because of this layout, with the engine and gearbox mounted together, it means unequal length driveshafts need to be used to accommodate them. In turn, this means an unequal amount of stress is put upon the drive shafts by the engine torque and that's what causes the car to pull to one side.
• What's the best engine oil for my car?
In addition, UK roads aren't entirely flat. As well as the usual humps, dips and potholes, the roads are crowned to allow water to run off the sides when it rains. This crown in the road can magnify the effects of torque steer, and makes a car feel unstable when driving.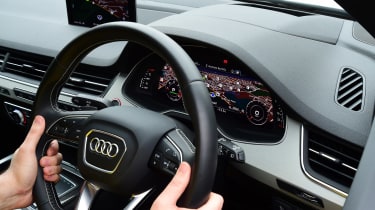 Fortunately, car makers have a number of solutions for torque steer. the simplest form is a limited-slip differential (LSD), which will distribute power to the wheel with the most grip to counter any torque steer effect. These can be mechanical, but an electronic alternative is to gently apply the brake to the inside wheel of a torque steering car. Many manufacturers of powerful front-wheel drive cars have also developed suspension systems that isolate the steering from the torque steer effects on the front axle.
How to avoid torque steer
The only way to avoid torque steer is to use light throttle inputs. Simply don't mash the pedal to the floor and you should be fine! If you do experience torque steer, back off the throttle and turn the wheel in the opposite direction to where the nose of the car is heading, but not by an excessive amount. If you're looking at where you want to go, then steer towards that point. This should be enough to remedy torque steer.
What's the best car to drive that you've ever owned? Tell us about it in the comments section below...
• What is understeer?• What is oversteer?• What is drifting?• What is torque steer?