F1 preview 2023: full Formula One teams and drivers grid guide
All the teams and drivers for the 23-round 2023 Formula One World Championship season
The keyword for the 2023 season is stability, with only a few changes to the driver line-ups further down the grid. But there are regulation changes to deal with, too.
An extra race bumps the calendar up to 23 rounds, while two events will only have 11 sets of Pirelli tyres available to drivers – down from the usual 13 – in an effort to boost sustainability. 
Six rounds feature a Saturday sprint event to determine Sunday's grid, up from three last year. The final big change is a reduction in the budget cap, down from $142.5million (£119m) to 'only' $135m (£113m).
Red Bull Racing
Engine: RBPT Honda
Races: 348
Wins: 92
Titles: 5
Last year: 1st
Reigning champion Red Bull adapted to the dramatic rule changes introduced for 2022 better than any other team. While others struggled to prevent extreme porpoising of their cars, the RB18 looked smooth and capable. Once a little excess weight was trimmed mid-season, the team – and particularly Max Verstappen – were unstoppable. 
The Dutchman took a stunning 15 race wins and team mate Sergio Perez scored another two to fend off initial challenges from Ferrari, then a late-season charge from Mercedes, to absolutely dominate the year. It didn't seem to matter where on the grid that Max started last year, his rapid pace meant he was always in with a chance of victory by the end of the race. 
Red Bull is likely to mature an already proven concept on-track, and the only question is whether limited testing time in the wind tunnel – a punishment for breaching the sport's cost cap limits in 2021 – and a focus on the team's new 2026 partnership with Ford will harm the car's development through the year. 
Drivers
1 - Max Verstappen
Races: 163
Wins: 35
Titles: 2
Last year: 1st
Age: 25
Verstappen will enter 2023 as the clear title favourite. Relentless speed combined with what will likely be one of the strongest cars on the grid once again mean that it's his title to lose.
11 - Sergio Perez
Races: 239
Wins: 4
Titles: 0
Last year: 3rd
Age: 33
While few would expect Perez to beat Verstappen over the course of an entire season, he will want to get closer than last year. If he does, then more race wins should be on the cards.
Ferrari
Engine: Ferrari
Races: 1,054
Wins: 241
Titles: 16
Last year: 2nd
In the absence of results – and by that we mean victories – the atmosphere at Ferrari tends to go sour. Expectations are always sky high at Maranello, and as such, team principal Mattia Binotto has been ousted after a disappointing 2022 in favour of Alfa Romeo's Fred Vasseur. 
To begin with, 2022 had all the hallmarks of a Ferrari renaissance, with Charles Leclerc in particular showing serious promise. The car was adaptable and quick in a variety of conditions, too, and it looked like Leclerc would challenge Verstappen head-on for the title. Unfortunately, that didn't materialise.
Partnership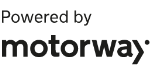 Need to sell your car?
Find your best offer from over 5,000+ dealers. It's that easy.
A few critical mistakes from Leclerc crept in by the halfway point, and they were compounded by strategy blunders and reliability woes, so what looked like a season of promise became one of missed opportunity once again. With Vasseur at the helm, and a refinement of the design concept of the 2022 car, Ferrari will be hoping to right the wrongs of last year in 2023. 
Drivers
16 - Charles Leclerc
Races: 103
Wins: 5
Titles: 0
Last year: 2nd
Age: 25
His speed has never been in doubt, but if Leclerc wants to end 2023 on top, he must iron out the mistakes that sometimes arise through his driving style. He certainly has the talent to do so.
55 - Carlos Sainz Jr.
Races: 162
Wins: 1
Titles: 0
Last year: 5th
Age: 28
Sainz will be hoping to hit the ground running after his early struggles last year. On his day, he's a match for the best, but the Spaniard will need a spectacular season to topple Leclerc.
Mercedes-AMG
Engine: Mercedes
Races: 271
Wins: 125
Titles: 8
Last year: 3rd
Mercedes-AMG's dominance of F1 had to come to an end at some point, and 2022 was the year it lost its grip. The end result was nowhere near as bad as many had feared after the first couple of rounds, a point at which the W13 was porpoising heavily and lacking speed, with pace that wasn't only short of Ferrari and Red Bull, but closer to that of Alpine and McLaren. A series of solid performances from George Russell kept Mercedes in early contention, and eventually the team's huge experience and resources shone through. 
There's no better indication of this turnaround than Lewis Hamilton's form. Poor luck and a tricky car resulted in a slow start to the eight-time champion's year, including the ignominy of falling out of Q1 in Saudi Arabia on pure pace. But from Canada onwards, his eight podiums were only beaten by Verstappen, and only the Dutchman and Leclerc scored more points. A brilliant breakthrough win for Russell in Brazil was Merc's highlight, and anything other than a big step forward in 2023 would be a shock.
Drivers
63 - George Russell
Races: 82
Wins: 1
Titles: 0
Last year: 4th
Age: 25
With Hamilton and the brilliantly consistent Russell, Mercedes can arguably lay claim to the strongest driver line-up on the grid. Russell has the skill to add to his win tally.
44 - Lewis Hamilton
Races: 310
Wins: 103
Titles: 7
Last year: 6th
Age: 38
Always impossible to discount from championship contention. If Mercedes can edge its car a little closer to Red Bull's pace, then a Hamilton/Verstappen rematch could be on the cards.
Alpine
Engine: Renault
Races: 44
Wins: 1
Titles: 0
Last year: 4th
Having claimed the title of "best of the rest" last year by winning the midfield battle, the pressure is on Alpine to edge closer to the front-running teams in 2023. 
This will be no easy task, however, with rival Aston Martin opting for a radical aero package with its AMR23, and McLaren snapping up exciting new prodigy Oscar Piastri to fill its second seat.
Despite its relative success, Alpine suffered from dire reliability last year, with Fernando Alonso falling out of points-scoring positions at multiple races, including the final round in Abu Dhabi. The team pushed the durability of its Renault power unit to the limit to search for those last few tenths, and while performance is essentially locked-in due to the engine freeze until 2026, reliability can be improved within the rules. 
Renault has addressed some of these weak points over winter, and if Alpine can combine last year's formidable straight-line speed with a resilient engine, it will be even better-placed in 2023.
Drivers
31 - Esteban Ocon
Races: 111
Wins: 1
Titles: 0
Last year: 8th
Age: 26
A proven race winner, Ocon takes the lead driver role at Alpine after Alonso's exit. Last year was his strongest season yet, and he enters 2023 firmly embedded in the team.
10 - Pierre Gasly
Races: 108
Wins: 1
Titles: 0
Last year: 14th
Age: 27
Gasly completes an all-French driver line-up at Enstone. After stints at Red Bull and Alpha Tauri, Alpine is a fresh start for Gasly, who hopes to make the top teams pay attention once more.
McLaren
Engine: Mercedes
Races: 928
Wins: 183
Titles: 8
Last year: 5th
There's an anniversary for McLaren in 2023, but it's not one that it will likely to be celebrating, because it marks 10 years since the team was a consistent championship front-runner. However, its drivers are certainly capable of ending this dry spell. 
Lando Norris has shown impressive pace and maturity that previous teammate Daniel Ricciardo simply couldn't answer, and now he's joined by rising star Oscar Piastri. The Australian picked up title wins in F3 and F2 on his way to top-level motorsport, and although Formula 1 is a different challenge altogether, he's tipped to be a future champion in the mould of Hamilton and Verstappen. 
Will Norris keep him at bay? More importantly, can McLaren provide the young duo with a car to trouble the sharp end of the grid? Time will tell, but as it stands, a series of upgrades is already planned for the heavily evolved MCL60 racer, so the first race in Bahrain won't tell the full story.
Drivers
4 - Lando Norris
Races: 82
Wins: 0
Titles: 0
Last year: 7th
Age: 23
This season could see Norris's biggest challenge in F1 yet against Piastri. But fast, consistent driving is bound to win Norris a race at some point – will this be his year?
81 - Oscar Piastri
Races: 0
Wins: 0
Titles: 0
Last year: N/A
Age: 21
Rookie Piastri carries huge expectations on his shoulders, given his stunning junior career. If he wants to be seen as a future champ, he needs to be on his teammate's pace straight away.
Alfa Romeo
Engine: Ferrari
Races: 192
Wins: 10
Titles: 0
Last year: 6th
As one of few teams that managed to hit the regulated minimum weight limit for its car in 2022, Alfa Romeo got off to a storming start last year. However, the team's momentum slowed throughout the season due to its relative lack of resources, and other teams caught up. 
Given that the C43 for 2023 is a development of last year's car, and other teams have either refined or radically reinvented their machines as well, it would be a surprise if we see a drastic change in Alfa Romeo's performance. But anything is possible in F1.
The resurgent Valterri Bottas will continue to lead the team, having translated his impressive one-lap pace at Mercedes to the new demands of the latest-generation cars. Expect the Finn to regularly challenge for points if the C43 is to his liking. Team -mate Zhou Guanyu will be aiming to be a closer match for the flying Finn in his second F1 season. 
Drivers
77 - Valterri Bottas  
Races: 201
Wins: 10
Titles: 0
Last year: 10th
Age: 33
Bottas appeared a new driver when he joined Alfa Romeo, the Finn using his one-lap pace to qualify the Alfa higher up the grid than many expected. He'll do so again in 2023 given half a chance.
24 - Zhou Ghanyu
Races: 22
Wins: 0
Titles: 0
Last year: 18th
Age: 23
Excuses can be made during a debut year, and Guanyu showed promise in 2022. But Bottas earned 89 per cent of Alfa's points last year - the largest disparity between team-mates on the grid.
Aston Martin
Engine: Mercedes
Races: 50
Wins: 0
Titles: 0
Last year: 7th
Whispers from within the Aston Martin camp suggest that 2023 will be a year of serious progress for the team, as it aims to flip the midfield order on its head. With the backing of Lawrence Stroll – and having poached technical director Dan Fallows from Red Bull – expectations are high going into the first round in Bahrain, not least because the AMR23 racer is an entirely different beast to its predecessor in aerodynamic terms. 
Perhaps unsurprisingly, it bears some resemblance to last year's title- winning Red Bull RB18, and drivers Fernando Alonso and Lance Stroll will be aiming to replicate some of that car's success in 2023. 
The Spaniard in particular will be highly motivated to move further up the grid and fight for podiums – he's as sharp and cunning as ever in wheel-to-wheel combat. Even with the significant changes in personnel and car design, it'll take a mammoth effort for Aston to leapfrog its rivals, though.
Drivers
14 - Fernando Alonso
Races: 358
Wins: 32
Titles: 2
Last year: 9th
Age: 41
Alonso's determination is relentless and his consistency astounding, so if Aston Martin can provide a car that will give him a sniff of a podium, he'll be in the running.
18 - Lance Stroll
Races: 123
Wins: 0
Titles: 0
Last year: 15th
Age: 24
Stroll has a serious fight on his hands alongside a double world champion. He's shown impressive car control in the wet, but the Canadian needs to find a groove from the outset to trouble Alonso. 
Haas
Engine: Ferrari
Races: 144
Wins: 0
Titles: 0
Last year: 8th
The past few years have been tumultuous for US outfit Haas. A disappointing 2021 season saw the team score zero points, although some progress was achieved last year, with drivers Kevin Magnussen and Mick Schumacher scoring enough points for an eighth-placed finish in the Constructors' Championship.  Haas will be hoping the experience of new driver Nico Hülkenberg will result in regular points finishes in 2023. 
This season marks Haas's eighth year in F1, and it continues its relationship with Ferrari by using the Italian firm's engines. Despite having an office in Ferrari's home town of Maranello, Haas isn't affiliated with the Italian outfit, nor is it considered a junior team, so data sharing between the two during development is strictly prohibited by the FIA. If Haas fields a competitive car, then we're likely to hear grumblings from other team bosses about the two firms' proximity. 
Drivers
20 - Kevin Magnussen
Races: 142
Wins: 0
Titles: 0
Last year: 13th
Age: 30
A maiden pole position came for K-Mag and Haas last year in Brazil due to a sudden downpour. Even the most hopeful Haas fans won't be looking past Q3 too much in 2023, let alone a pole position. 
27 - Nico Hülkenberg
Races: 184
Wins: 0
Titles: 0
Last year: 22nd
Age: 35
Only four other current drivers have competed in more races, so Hülkenberg will bring a wealth of experience to the Haas team. Will his 11th season finally secure a podium spot for the German?
Alpha Tauri
Engine: Honda
Races: 61
Wins: 1
Titles: 0
Last year: 9th
Alpha Tauri's preparation for the 2023 season didn't go too smoothly. The team initially looked to sign exciting IndyCar youth prospect Colton Herta, only to be told by the FIA that the American doesn't have enough points on his superlicence to race in F1. Only time will tell if Alpha Tauri's gamble to replace Pierre Gasly, a race winner with the Italian outfit, with rookie driver Nyck De Vries will pay off.  
Although Alpha Tauri's sister team Red Bull stormed its way to the Constructors' and Drivers' Championships in 2022, Alpha Tauri only managed ninth – with the departed Gasly's fifth-place finish at the Azerbaijan Grand Prix being the highlight of the year. 
Franz Tost, who has been team boss ever since the outfit's first F1 season as Scuderia Toro Rosso in 2005, will hope that Alpha Tauri can close the gap, with Honda returning as a named engine supplier. 
Drivers
22 - Yuki Tsunoda
Races: 44
Wins: 0
Titles: 0
Last year: 17th
Age: 22
As team leader this time around, Tsunoda really needs to raise his game. If he's shown up by de Vries, then there are plenty of talented Red Bull junior drivers who could take his place.
21 - Nick de Vries
Races: 1
Wins: 0
Titles: 0
Last year: 21st
Age: 28
De Vries's 2022 Monza debut couldn't have gone better. Having subbed for Alex Albon at Williams, he outpaced Nicholas Latifi to finish ninth. He'll have to perform even better at Alpha Tauri, though. 
Williams
Engine: Mercedes
Races: 781
Wins: 114
Titles: 9
Last year: 10th
When George Russell left Williams for the factory Mercedes-AMG team, Alex Albon had big shoes to fill. Russell was known for pulling impressive results from sub-standard machinery, but on the evidence of 2022, Albon is more than capable of doing the same. He troubled the top 10 on occasion and pulled clear of teammate Nicholas Latifi, who has been swapped for newcomer Logan Sargeant for 2023. 
Williams had a major rethink with the design of last year's car part way through the season, ditching its extreme sidepod packaging for a more conventional solution inspired by Red Bull. The revisions undoubtedly brought extra pace, but the team's 2023 machine aims to refine the concept to bring more consistent handling across different types of corners. 
The goal is to mount a genuine challenge to the mid-field runners this year, but whether the advances work against the stopwatch remains to be seen.
Drivers
23 - Alex Albon
Races: 60
Wins: 0
Titles: 0
Last year: 19th
Age: 26
Albon drove with confidence in 2022. If he can keep that up again, he absolutely has the pace to sneak a few surprise Q3 appearances and points finishes if his Williams is up to it.
2 - Logan Sargeant
Races: 0
Wins: 0
Titles: 0
Last year: N/A
Age: 22
Regardless of the speed of the Williams he's handed, rookie Sergeant needs to keep his season clean and consistent. If he can challenge Albon for pace, his stock will rise immensely.
2023 F1 calendar
The addition of another round brings the total to 23, making this year's season the longest yet.
Round 1: 5 March - Bahrain International - Bahrain Grand Prix
Round 2: 19 March - Jeddah Corniche - Saudi Arabian Grand Prix
Round 3: 3 April - Albert Park - Australian Grand Prix
Round 4: 30 April - Baku City - Azerbaijan Grand Prix
Round 5: 7 May - Miami International Autodrome - Miami Grand Prix
Round 6: 21 May - Imola - Emilia Romagna Grand Prix
Round 7: 28 May - Circuit de Monaco - Monaco Grand Prix
Round 8: 4 June - Barcelona - Spanish Grand Prix
Round 9: 18 June - Montreal - Canadian Grand Prix
Round 10: 2 July - Red Bull Ring - Austrian Grand Prix
Round 11: 9 July - Silverstone - British Grand Prix
Round 12: 23 July - Hungaroring - Hungarian Grand Prix
Round 13: 30 July - Spa-Francorchamps - Belgian Grand Prix
Round 14: 27 August - Zandvoort - Dutch Grand Prix
Round 15: 3 September - Monza - Italian Grand Prix
Round 16: 17 September - Marina Bay - Singapore Grand Prix
Round 17: 24 September - Suzuka - Japanese Grand Prix
Round 18: 8 October - Lusail - Qatar Grand Prix
Round 19: 22 October - Circuit of the Americas - United States Grand Prix
Round 20: 29 October - Autodromo H. Rodriguez - Mexico City Grand Prix
Round 21: 5 November - Interlagos - Sāo Paulo Grand Prix
Round 22: 18 November - Las Vegas Street Circuit - Las Vegas Grand Prix
Round 23: 26 November - Yas Marina - Abu Dhabi Grand Prix
Who will you be backing this year? Let us know in the comments section below...