Honda Accord to be axed in 2015, and not replaced
Honda UK confirms that the European Accord saloon and Tourer estate will be axed next year, with no replacement planned.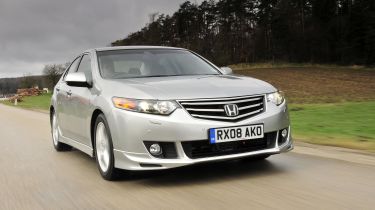 Rumours of the demise of the Honda Accord from our shores have been circulating for a while. And it seems the Japanese firm has officially taken the drastic step to withdraw the car from its European line-up early next year, with no replacement expected.
Honda UK has confirmed stories that the Accord name will disappear from its lineup, citing 'declining market trends' for the traditional saloon and estate, in what is now a primarily 'corporate' and fleet-based market.
The decision appears to be a global one, as Honda Australia Director Stephen Collins confirmed to the Australian website The Motor Report.
He states that the market for the Accord was "primarily Europe" and that the decline in that segment here has resulted in this "global decision".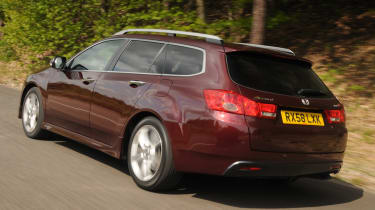 Details of when exactly the Ford Mondeo rival will be dropped from the brand's UK lineup aren't confirmed, although Mr Collins states that February 2015 will be the '"final month of production for the Accord in Australia". European dealers are expected to cease selling the Accord even earlier than that.
Other markets have different versions of the Accord that will still be sold. In America, this version was sold as the Acura TSX alongside a different Accord, and was recently replaced. Australia itself also has the 'wide-body' version for sale alongside the Euro car, which will pick up the sales.
The move reflects the growing trend in Europe as buyers flock to crossovers and SUVs instead of the traditional three-box family cars, such as the Mondeo, the Vauxhall Insignia and Mazda 6. Honda has already announced a small crossover called the HR-V, appearing in 2015.
Smaller family hatches, such as the Ford Focus, are also becoming larger, negating the need for bigger models.
Do you think the decision to axe the Accord is a wise move for Honda? Let us know below...