Kia recall: 7,000 Soul and Sportage models called back
Kia recall on Soul and Sportage models for check on seatbelt pre-tensioner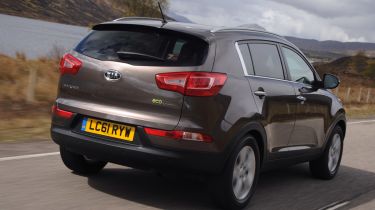 Kia is recalling more than 7,000 Soul and Sportage vehicles in order to carry out a check on seatbelt pre-tensioners.
The call back is made up of 5,787 Sportage cars and 1,432 Soul models, and is due to a possible fault that could occur on the cars' seatbelt pre-tensioner.
Kia stated that it is not aware of any injuries at all resulting from the possible fault. The issue was found as a result of on-going monitoring of customer vehicles, according to the manufacturer, and it's concerned that the part may not work properly due to a faulty piston in the mechanism.
Cars affected by the recall are Sportage models built between October 2011 and November 2012 at the company's Slovakia factory and Soul vehicles made between August 2011 and March 2012 at the maker's facility in Korea.
Owners that are affected are set to be contacted by the maker by post and asked to take their car to their local dealer to have the part tested. Any faulty parts will be replaced free of charge within one to two hours.
Any owners concerned about their vehicles can call the manufacturer customer service centre on 0800 015 8757.