Range Rover plug-in hybrid confirmed
Range Rover to get plug-in hybrid tech, as JLR reveals its EV plans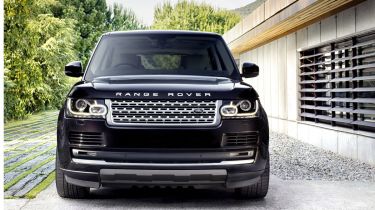 Jaguar Land Rover is set to pursue plug-in hybrid technology, with the Range Rover the most likely model to be the first full production car fitted with it.
Peter Richings, chief engineer for hybrid technology at Jaguar Land Rover said: "Plug-in hybrids definitely have the most potential. The Range Rover is the logical place to start as buyers of this car are able to afford the technology."
"It makes sense to put it in the top car and let it filter its way down the range," he added.
Richings also explained that the Range Rover was the logical choice due to the added weight the hybrid powertrain brings with it.
While he wouldn't confirm exactly when it was likely to be available, Richings did say, "It will be sometime after 2015, but before 2020."
The company has already experimented with plug-in hybrid technology with the prototype Jaguar XJ_e PHV. This car replaces the usual 5.0-litre V8 with a 2.0-litre turbocharged engine, a 94bhp electric motor and a 12.3kWh lithium-ion battery.
This allows the XJ to run on full electric power for around 25 miles. Fuel economy is 73.5mpg while CO2 emissions are rated at 75g/km. However, it will still do the 0-60mph sprint in 6.5 seconds.
This won't be the exact same tech used in the future Range Rover, but Richings claimed the company was working on similar technology.