Lotus restructuring could lead to mass job cuts
As many as 325 jobs could be lost at Lotus, thanks to cost-cutting measures at the British firm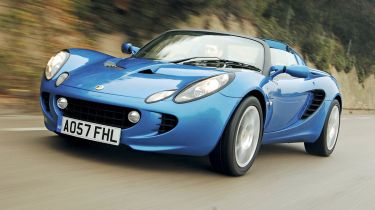 Lotus could be cutting as many as 325 jobs at its Hethel site in Norfolk. It's all part of a restructuring and cost-cutting exercise at the company designed to create a solid foundation for future growth.
Recently instated as CEO of Lotus, Jean-Marc Gales said: "We have worked very hard to avoid the need to make the proposal, but do believe that it is now essential. It is in no way a reflection on our employees who have shown nothing but dedication to us and have worked tirelessly to support Lotus."
The job cuts come just over a year after Lotus announced it would create more than 100 new jobs thanks to a £100million investment by its owner, DRB-HICOM.
Nevertheless, Lotus believes the job cuts are necessary to boost future revenue, and the company is keen to build on a recent uplift in sales. That's mainly thanks to overseas sales, which helped bring about an increase in the number of cars shifted from 963 in 2012 to 1,368 in 2013. That figure could be beaten again this year, too.
"Once the reshaping has been undertaken, and with its strong and experienced management team, Lotus should be a leaner, more competitive organisation, focusing on both producing class-leading sports cars and innovative engineering," said Gales.
There's a fair bit of work to do at Lotus, though, with the company making a £167million net loss in 2013. If recent rumours are to be believed then big plans are afoot – a sporting saloon and an SUV are reportedly both on the cards.