Mitsubishi Outlander PHEV Juro edition pumps up the value
New Mitsubishi Outlander PHEV Juro adds more kit at no extra cost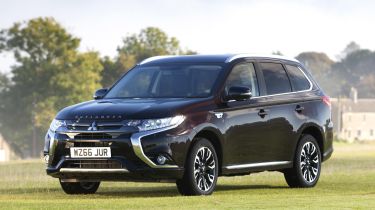 Mitsubishi has announced the Outlander PHEV Juro, a special edition version of the plug-in hybrid SUV that adds a hany slug of extra equipment. It costs from £32,749, the same as the GX3h+ model it's based on.
The Juro model gets a touchscreen display with TomTom sat-nav, plus smartphone connectivity and DAB radio. It also gets dual-zone climate control, cruise control, tinted windows, a leather steering wheel with audio controls and heated seats.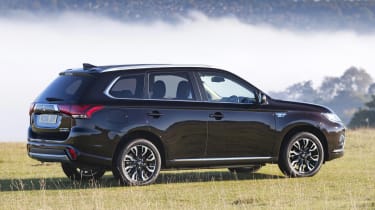 From the outside you'll spot the Outlander lettering on the bonnet and LED daytime running lights, plus the 18-inch alloys wheels that come as standard.
Mitsubishi has sold over 25,000 Outlander PHEVs in the UK since 2014, so it's the biggest-selling plug-in hybrid in Britain.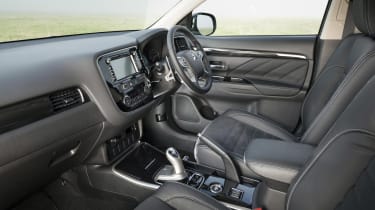 It uses a 2.0-litre 4cyl petrol engine plus an electric motor, and manages CO2 emissions of 44g/km. You can charge up the battery at home or at work for a 32-mile range of pure electric power, which the brand says is enough for most commutes.
What do you think of the Outlander PHEV? Let us know below...