New Euro NCAP car safety tests prioritise underwater escape and locked-in kids
Five-star cars now need windows that work underwater, as testing body looks harder at post-crash safety
The Euro NCAP crash testing body has added new requirements to its testing regime for 2023 that include a requirement that electric windows and doors will work underwater.
Perhaps with a view to rising incidences of global warming-induced flash flooding, but more likely as a response to the increasing number of vehicles entering production with electrically-operated door catches, the test body will now insist that any car so-equipped must ensure windows and doors remain operable when submerged - at least for a period of time that's deemed long enough for any occupants to make their escape.
Children left behind in locked cars anywhere are another area where Euro NCAP is intervening, with a new requirement that five star cars must have Child Detection Systems that will monitor the car's interior for the presence of an occupant, and will be able to notify the driver, or the emergency services, if parents accidentally forget to let their kids out of the car. 
The Euro NCAP testing programme has evolved a long way from its launch in 1997, when the organisation launched its first star rating system that evaluated adult occupant protection in frontal and side impacts, and the safety of pedestrians hit in frontal impacts. Back then the car industry claimed no car could meet the tough 'four star' standard, but the Volvo S40 did just that later in the same year.
"Euro NCAP continues to be a catalyst for continuous safety improvements in passenger vehicles through its rating programme.  As mobility evolves through developments in technology and society, so do Euro NCAP's rating requirements," the organisation says.
"The influence of the Euro NCAP rating programme, and "Vision Zero" – striving to eliminate fatalities and serious injury in road crashes – help make today's cars safer than ever."
As well as the two test upgrades mentioned above, the latest 2023 regime includes an assessment of how well Autonomous Emergency Braking systems (AEB) detect and respond to motorcycles in their path, or when turning, which is a level of sophistication many manufacturers have yet to deploy.
More Euro NCAP test changes for 2023
Also on the 2023 test agenda is a vehicle's ability to detect and prevent high-speed head-on crashes, or crashes involving paths crossing at T-junctions - both requiring sensors with a wide field of view and a longer range than those that are typically fitted today. Collision-avoidance testing is broadened to include AEB when reversing to detect a small child behind the car, and Euro NCAP says it will also be protecting cyclists by assessing vehicle systems that warn the driver or delay sudden door-opening in the event of a cyclist approaching.
Euro NCAP says it has already awarded five-star ratings to a pair of vehicles under the new test regime - the Chinese-manufactured NIO ET5 and EL7 family car and off-roader.
"NIO is one of the first manufacturers on the market to mount an ultra-long-range LIDAR sensor on the roof of both cars," the organisation tells us. "The distinctive sensor is roof-mounted above the windscreen in what NIO calls the watch-tower position, which enables the sensor to operate over a long-range, aiding performance at high speed by offering a better view of the road ahead."
Partnership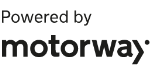 Need to sell your car?
Find your best offer from over 5,000+ dealers. It's that easy.
Euro NCAP secretary general Michiel van Ratinge acknowledges that as the ratings get tougher, the challenges are more daunting for manufacturers. "However, NIO has stepped up to the challenge and achieved two five-star results, underlining their big ambitions for the brand," he said. "Safety technologies are becoming complex, yet I want to reassure consumers that Euro NCAP will continue to anticipate and adapt to changes in our rating scheme, challenging vehicle manufacturers to ensure drivers – and the road users they interact with – are offered the safest possible vehicles."
Do you agree with the changes to the Euro NCAP test? Let us know your thoughts in the comments section...