New Nio ET5 review
Not your normal electric car, Nio's ET5 mid-size saloon would add welcome variety to the UK market
Find your next car here
Offers from our trusted partners on this car and its predecessors...
Or are you looking to sell your car?
Advertisement
Verdict
Nio is coming at the global electric car market from an innovative new angle and it's coming to the UK. Much, as ever, will depend on the price but the Nio ET5 is a high-tech, well-rounded product that's capable of slotting into the shortlists of those seeking a premium four-door with a bit of futuristic style about it. The driving position is odd, there's not much cabin storage and it's no sports saloon in the corners but it's fast and isn't short of features to help it stand out from the crowd - including unique battery swap technology.  
"Good afternoon". I've just climbed into the Nio ET5, the compact electric saloon that could soon be available to UK buyers when the Chinese manufacturer delivers on its promise to launch over here. On the top of the dash, there's a black sphere with eyes, and it seems to be talking to me. The eyes, white zeros digitally generated on the ball, look to the left, then blink. This is Nomi, Nio's 'in-vehicle artificial intelligence', a face for the ET5's advanced voice control system. I say nothing. Nomi loses interest, produces a fidget spinner on screen and gives it a twirl.
The Nio ET5 is not your everyday electric car. Not only do you have Nomi watching your every move, it's also packing the brand's trademark battery swap technology and an advanced driver assistance system, evidenced by the unusually prominent sensors on the roof that make the car look like a private hire vehicle whose 'taxi' light has failed.
Nio launched in 2016 but is already big in its Chinese domestic market, shifting over 90,000 units in 2021, and has ambitions to mirror that growth across Europe. In addition to Tesla-style destination chargers, it has over 860 of its 'Power Swap' battery swapping sites in China where owners can drive up with an empty battery and be given a new, fully charged one in five minutes or so via an automated process.
Nio is already up and running in markets including Norway, The Netherlands, and Germany where an ET5 starts from around 60,000 euros (£53,000), if you buy the battery and charge it yourself. The alternative is that you pay from 47,000 euros (£41,000) and lease the battery from Nio for £169 euros a month with unlimited free battery swaps included. In Norway customers get two free battery swaps a month and 200kW of free charging. There are currently plans for 70 Power Swap locations in Europe by the end of 2023.  
It's an interesting model, similar to the one briefly trialled by Renault at the start of its electric car journey, and one we will get to see up close before long. A UK arrival hasn't been officially announced but Nio insiders have indicated that we can expect it very soon, possibly around 2025.
The ET5 goes up against the market's latest compact electric saloon cars and Nio will hope to establish its creation as a premium option in that class. The likes of Hyundai's Ioniq 6, BMW's i4 and the Tesla Model 3 will all be in its sights.
Partnership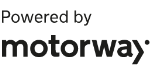 Need to sell your car?
Find your best offer from over 5,000+ dealers. It's that easy.
When you get inside the ET5, the first thing that stands out is the driving position. This is a mid-size saloon car but you sit quite high up. This isn't uncommon in electric cars that locate their batteries under the floor and Nio has to accommodate its clever battery swapping tech down there, too. If you have longer legs and need the steering wheel extended a long way towards you, it hinders easy entries and exits, even with the wheel high and the seat in its lowest setting. 
The cabin itself adopts a tasteful minimalist design with pastel colours and some bold, modern material choices. Like a Tesla with extra design flair. The corrugated door inserts work with the car's ambient lighting system to impressive effect at night. Nio's ultra-minimalist style is very much in evidence throughout. The full length sunroof has no retractable shade but is heavily tinted to stop the sun's glare and, according to Nio, 99.9 per cent of harmful UV rays. It certainly adds to the airy feel.
Quality is hit and miss. Those aforementioned unorthodox material choices work well but there are cheaper-feeling plastics low down on the doors and the padded armrest lid for the central console storage compartment closes with an unedifying clang. Storage is limited to that cubby, door pockets and small cup holders in the centre console, so there's no glovebox, but that does give the front passenger a lot of knee room.
There are no buttons other than a trio next to the drive mode shifter and a couple more on the steering wheel so it's all done through the crisp 12.8-inch central touchscreen, or by asking Nomi. This means that the big display is on the complex side in some views with a lot to show. While Nio has obviously given thought to prioritising elements to make them large and prominent enough to use quickly while driving, there are still small icons and text that could prove distracting - particularly to those unfamiliar with the system. There's no Apple CarPlay, either. 
None of this is helped by the fact that if you take your eyes off the road for too long Nomi chimes-in, scolding you with a brisk "stay focused". The pressure is real in the ET5 when all you want to do is change the radio station.
In the back, the seat bases are quite low to the flat floor so taller adults will have their knees bunched up slightly. There's also not much room under the front seat backs for your feet. Generally, leg and headroom are fine for the mid-size saloon class and you'll get two adults in the back very comfortably - five at a squeeze. The boot lid is a traditional saloon flip-top arrangement and it hides a 386-litre luggage capacity in a long, wide but shallow space.
On our drive at an Italian test track, the Nio ET5 proved to be a comfortable car with a relaxed feel and a searing turn of straight-line speed. It's the Tesla model in full effect and the ability to cruise about serenely then occasionally leave a Lamborghini standing at the traffic lights seems to be just what a lot of buyers are after in markets around the world.
To deliver on this, the car uses a dual-motor powertrain for all-wheel drive and needs that extra traction because there's 483bhp and 700Nm of torque on tap. The power split has a bias towards the rear and although the handling might not live up to the performance on offer, the ET5 is composed enough to deploy its thrust effectively. It feels balanced in corners - though some extra side support from the seats would be handy - and not too eager to understeer. It's the lack of steering and brake pedal feel, plus the car's weight, that do most to limit the fun factor.
The various driving modes, Comfort, Eco, Sport and Sport+ do very little to change how the car handles but do give access to progressively more of its power. In Sport+ the ET5 can get to 62mph on 4.0 seconds and it feels even faster during that initial lurch off the line. Most will leave it in Comfort mode except for on special occasions.
There are two battery options with the car, a 75kWh unit that delivers a 283-mile range and a substantial 100kWh one that will get the ET5 366 miles, according to the WLTP tests. They take 30 and 40 minutes respectively to replenish from 10 to 80 per cent on a fast charger. Even with the smaller battery, the ET5 has a considerable 2,140kg kerb weight.
The ride, on multi-link suspension at both ends of the car, generally seems smooth on good surfaces with the rear suspension slightly less able to cope with bigger bumps than the front - despite the 50:50 weight distribution. 
Noise levels are low at slower speeds with road roar only prominent on rougher surfaces but the wind noise takes over at higher speeds where those sensors on the roof seem make extra rustlings. There's barely a whisper from the powertrain at any point, only a faint whine under really hard acceleration. We're looking forward to getting the car on UK roads for a more comprehensive verdict on how it drives. 
Those sensors that bulge out from the roofline are just some of the 33 information gathering units around the Nio ET5. These feed data into the onboard computer and power a wide array of driver assistance features under the NAD (Nio Autonomous Driving) umbrella. This is being enhanced regularly via over-the-air software updates but out-of-the-box the ET5 has intelligent cruise control with an active lane change function, traffic sign recognition, cross-traffic alert at both ends, and much more. 
| | |
| --- | --- |
| Model: | Nio ET5 |
| Price: | £60,000 (est) |
| Motors/battery: | 2 electric motors, 75kWh |
| Power/torque: | 483bhp/700Nm |
| Transmission: | Single-speed automatic, all-wheel drive |
| 0-62mph: | 4.0 seconds |
| Top speed: | 124mph |
| Range: | 283 miles |
| Charging: | 140kW (10-80% 31mins) |
| On sale: | 2025 (est) |