Drivers have become more patient with cyclists since lockdown
A third of drivers say they now show more patience with cyclists, and a third of cyclists have noticed drivers being more respectful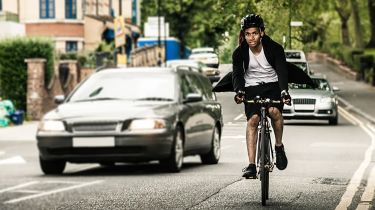 Tensions between drivers and cyclists have eased following lockdown, despite increasing numbers of people taking to the road on bicycles.
According to a new study, 32 per cent of drivers say they have become more patient with cyclists since lockdown, with this figure rising to 51 per cent in London. This is complemented by 36 per cent of cyclists claiming they have noticed drivers showing more respect and courtesy towards them on the road.
The Green Flag survey of 1,000 drivers and 1,000 cyclists showed that, before lockdown, 64 per cent of drivers admitted that they regularly felt frustrated with cyclists, while 76 per cent of those on bicycles said they had similar feelings towards drivers.
There's still room for improvement, though, with cyclists saying many motorists continue to be guilty of driving too close to them, showing a lack of awareness and turning left across their path without indicating.
By the same token, drivers still feel annoyed by cyclists who jump red lights, travel in large groups and act as though they own the road.
Mark Newberry, commercial director at Green Flag said: "While this research does show that there is still some existing tension amongst both [drivers and cyclists], it is promising that with cycling gaining such popularity during the lockdown period, there is an increased understanding between them.
"Despite friction amongst the motorists, it is important to remember that the safety of each group relies on the actions of the other. At Green Flag, we conducted this research to raise awareness of this, to ensure that drivers recognise that there will likely be more cyclists on the streets and to be conscious of that, and for the increasing numbers of cyclists to be conscious of their role in sharing the roads safely with motorists. 
"Ultimately, the roads are there for everyone to share, so it is important for all road users to always be vigilant and remain aware of each other as we all start to travel more, perhaps using a new method to normal, as lockdown continues to ease."
Do you get frustrated by cyclists on the road? Let us know why in the comments below...