Best folding bikes 2021
Pedal power is a great commuting solution. We put six folding bikes to the test to find the wheel deal
As some of us return to the office once again following the Covid-19 lockdowns, the grim realities of commuting are making a comeback. Driving will involve hours in traffic and expensive parking, while public transport is crowded and expensive. 
As a result, more commuters than ever are switching to bikes for their journeys. As well as keeping you fit, cycling to work is cheap and involves very little in the way of running costs. If you don't live within practical cycling distance from work, then a folding bike will allow you to combine a drive or train journey with pedal power. 
You can just take the bike with you and use it to cover the last few miles of your journey once you've parked somewhere cheap or arrived at your main station. 
Once at work, the bicycle will fold up small enough to fit under a desk and not cause complaints from your fellow workers. We threw a leg over six of the best and saddled up to see which is best for drivers.
How we tested them
Folding bikes vary in price massively, so we tested a wide spectrum to suit all budgets and judged them on value. We were looking for the best products to suit drivers, so checked how easy they were to fold and lift into a boot. Weight and size were key factors, too, while extra features such as lights, mudguards and stands also gained extra points. 
Verdict
There's no denying the brilliance of the Brompton, and if we were using the bike every day, potentially folding and unfolding several times and lifting it around over the course of our commute, it would be our first choice. But the Bickerton isn't too much bigger or heavier, is almost half the price and is much nicer to ride. For the more occasional user who doesn't spend so much time on public transport it's our winner. If that's too much for your budget, the Aldi Classic is great value.
Bickerton Argent 1909 Country
Brompton M6L Black Edition
Aldi Classic Lightweight Folding Bike
Reviews
Bickerton Argent 1909 Country
The Bickerton has a solid feel and stability, which makes it feel like a 'proper' bike rather than a fold-up. This is partly due to the bigger wheels, but it also has nine indexed gears and brakes with real bite.
The downside is a more arduous folding process, and the Bickerton isn't as compact as a Brompton when collapsed. But if you need to travel longer distances on your bike or venture out of town, you're going to be much more comfortable on the Bickerton. Add in the price advantage and it's enough for it to take our prize.
Brompton M6L Black Edition
Price: Around £1,400
Weight: 11.8kg
Gears: Six
Rating: 4.5 stars
Contact: www.brompton.com
If you're serious about using your folding bike daily, a Brompton is cheaper than many season tickets and folds small enough to fit in a train's luggage rack or the boot of a city car. This M6L is our favourite Brompton because it has six gears housed in an enclosed hub, making it easier to tackle hills but without needing the extra maintenance of exposed cogs. At 11.8kg, it weighs only a little more than a fully-packed carry-on suitcase, so can easily be lifted into a boot or up stairs. 
Partnership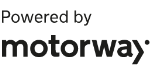 Need to sell your car?
Find your best offer from over 5,000+ dealers. It's that easy.
But while it's brilliantly engineered, it feels out of its depth on longer distances and is undeniably expensive.
Aldi Classic Lightweight Folding Bike
Price: Around £300 (+ £10 delivery)
Weight: 13.2kg
Gears: Seven
Rating: 4.5 stars
Contact: www.aldi.co.uk
Aldi is a place where you'd expect to buy biscuits rather than bicycles, but its folding bike offers the same tempting value. The Classic has an alloy frame and quality branded components which feel a cut above its Apollo and Carrera rivals.
It doesn't fold as small as the expensive bikes, but its light weight makes it easy to lift. It feels stable when riding, and seven gears make hills easier to tackle, yet the brakes lack a little bite. The low price includes mudguards, a carrying bag, lights and a pump. It's simply great value for money.
Carrera Transit
Price: Around £350
Weight: 14kg
Gears: Three
Rating: 3.5 stars
Contact: www.halfords.com
The Carrera Transit was one of our podium winners in the last folding bike test, and it still has the same qualities as before, except for value. It's heavier and bulkier than the Brompton, while the clunky folding mechanism is more time-consuming. But the bigger wheels mean it feels more like a normal bike to ride and copes with bumps and potholes more easily.
The three-speed hub gearbox is low-maintenance and the ratios are perfect for flatter town riding, but will struggle to cope with really steep hills. The main reason it gets downgraded this year is the price: it's risen by £94 since the last test and the similar Aldi Classic is substantially cheaper.
Tern BYB P8
The Tern BYB P8 doesn't look that much more impressive than the budget bikes at first glance, but start pulling apart the latches and folding it up and the quality of the engineering starts to shine through. It's noticeably heavier and doesn't fold quite as quickly or become as compact as a Brompton, but is still manageable on a train and will fit in a hatchback easily.
Castors on the back of the bike make it easy to wheel around a station platform while folded, too. It's good to ride, with 20-inch wheels for stability, high-quality brakes and plenty of gears for the hills. But it just seems too expensive in this company.
Apollo Tuck
Price: Around £250
Weight: 14.2kg
Gears: Six
Rating: 3 stars
Contact: www.halfords.com
The Tuck is the second-cheapest bike in the test and in many ways feels it, with components that are obviously built to a budget. While the handlebars, frame and one pedal fold easily, they don't lock together to make carrying secure, and the overall bundle of bike is bigger than the others here.
While you won't want to carry the bike on a train or in and out of your boot every day, the Tuck rides well and is fine for more occasional use. Its main issue is the Aldi alternative, which is lighter, cheaper and better equipped.