Radford secures trademark rights for John Player Special livery
The iconic black-and-gold livery, worn by the F1 Championship-winning Lotus Type 72D, will be available on Radford's future models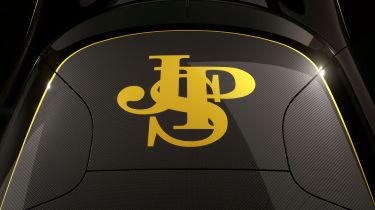 Radford's US arm has acquired the trademark rights for the iconic John Player Special racing livery – and the brand has confirmed that it'll be used on one of its future models.
The black-and-gold livery most famously appeared on the Lotus Type 72D F1 racer, in which Emerson Fittipaldi claimed five victories and the championship title during the 1972 season.
The same livery appeared on Lotus Formula One cars until 1986. It showed up for the final time on the 98T, which was driven by the legendary Ayrton Senna.
One of the company's new co-owners, former F1 World Champion Jenson Button, said: "We're so excited to have acquired this trademark. John Player Special is, without question, one of the most iconic racing liveries ever to grace a Formula 1 car. 
"For me, it conjures images of the 'Golden era' of Formula One racing, adorning cars driven by heroes such as Emerson Fitipaldi and Ayrton Senna. Legends that inspired me to want to become a racing driver. 
"We can't wait to show you where this livery is going to be used, but expect to see it appearing on Radford cars in the near future. The sort of cars which evoke the great racing pedigree that these liveries bring with them."
The trademark acquisition is rather fitting, as Radford already has a technical partnership with Lotus. It will see the coachbuilding company create an exclusive sports car inspired by the Lotus Type 62 racer, which will be built on Lotus underpinnings.
Radford has codenamed the vehicle "Project 62" and the company says the finished car will blend classic design with modern coachbuilding techniques. Just 62 examples will be built.
Now read all the latest news on Radford's Project 62 sports car